Regular price

Rs. 399.00

Sale price

Rs. 280.00

Unit price

per

Sale

Sold out

🚚 Free Delivery (Order Over Rs. 599.00)
🎁 Additional 5% Off (Order Over Rs. 1000.00)
🎁 Additional 10% Off (Order Over Rs. 2500.00)


Casa De Amor Organic Potting Soil is a unique mixture of a well -balanced organic fertilizers & insecticide. It is rich in all essential plant nutrients which provide a perfect and healthy medium, needed for optimum plant growth. It is an odorless, clean, organic material containing adequate quantities of N, P, K and several micro-nutrients essential for plant growth. It acts as an excellent soil medium and can completely replace mud or can be mixed with existing mud.

 
All Purpose Organic Potting Soil, with Durable Planter Bucket

Organic Enriched with beneficial microbes - Azospirillum, Phosphate Solubilising Bacteria, Pseudomonas Species, Trichoderma.

Contains Cow dung, Neem Cake, Cotton Seed Meal, Karanj cake, Vermi compost and Compost to provide the Right Nourishment to the Plants.

It contains essential nutrients in the form of natural compost and natural fibrous and mineral substances for moisture retention.

Because it is Organic, Vegetables and Fruits grown with Casa De Amor Organic Potting Soil are safe, healthy and tasty.

Provides Nutrients, Absorbs and Retains moisture in a healthy way.

Odorless and a Delight to work with. No Need to add any soil, compost etc, it is ready to use.

Neutral pH, making it suitable for a vast range of plants in all categories such as ornamental, herbs, vegetables, flowers, fruit plants etc.
Benefits of Casa De Amor Potting Soil
Ideal for growing, vegetable, flower, herb.

Its anti fungal property helps the plants to grow healthy.

Contains microbes which enhance the soil properties.

Completely organic and does not contain any harmful chemicals.

Has good water holding capacity.

Ready to Use & Good for saplings.

It is lightweight and easily maintainable.

Our potting soil is clean and without stain. So no need to worry about soil stains.
ORGANIC SOIL
The potting soil is organic and without chemical. It contains microbes which enhance soil properties. So there is no risk of health hazards.
ENRICHED WITH BENEFICIAL MICROBES
This potting soil from Casa De Amor contains micro and macro-nutrients which are essential for the growth of plants. Nutrient-rich soil helps the plant give a good yield.
GOOD WATER HOLDING CAPACITY
This potting soil has good water holding capacity. So the plants get much time to absorb the nutrients present in the water.
Quality Assured

Our products undergo rigorous quality checks to ensure you receive only the best. Customer satisfaction is our top priority.
Fast & Safe Shipping

Enjoy swift and secure delivery of your orders. We prioritize efficiency and take utmost care in shipping your products.
Easy Returns

If you're not satisfied with your purchase, we offer hassle-free returns. We value your convenience and want you to be happy with your experience.
Secure Payment

Your financial security is paramount to us. We provide a secure payment gateway to protect your sensitive information. Shop with confidence.
Share
View full details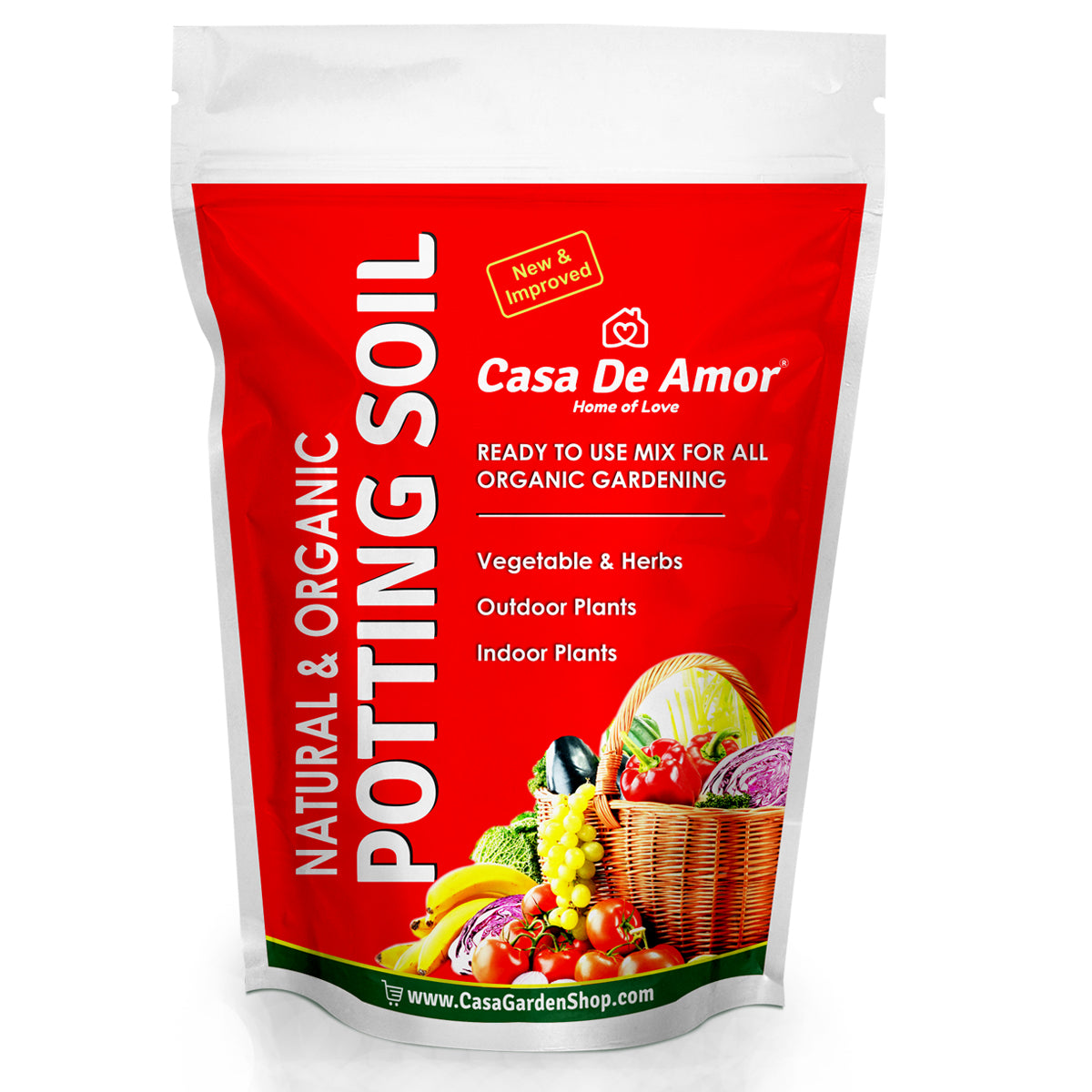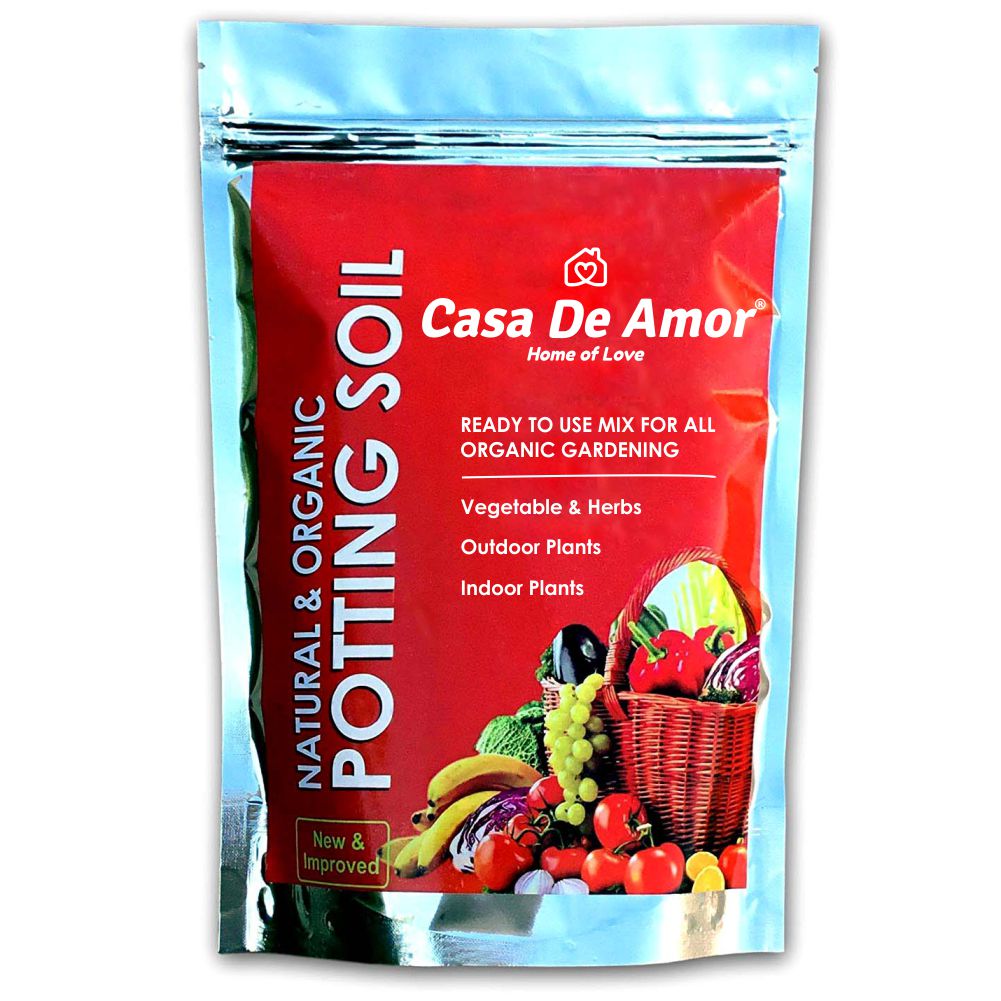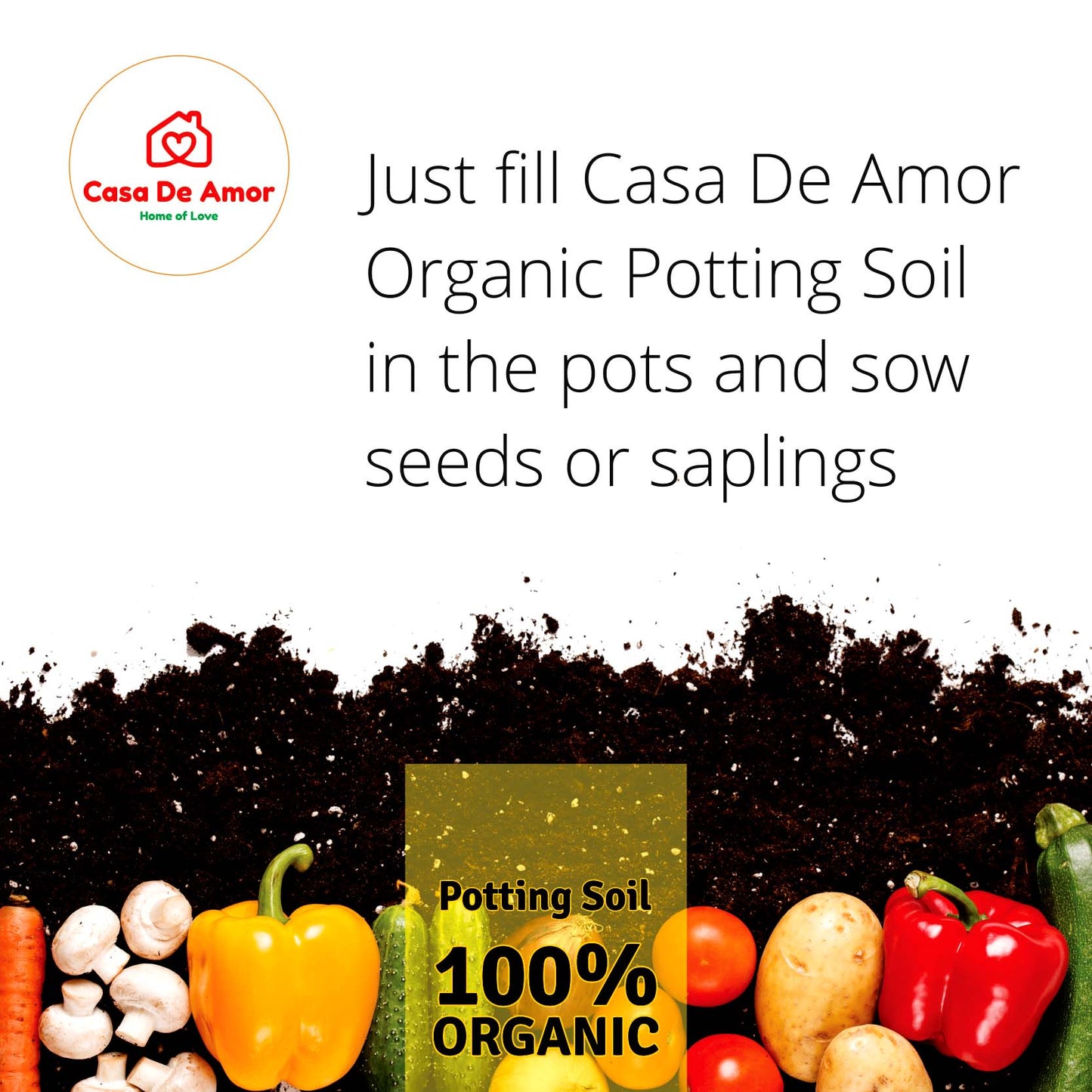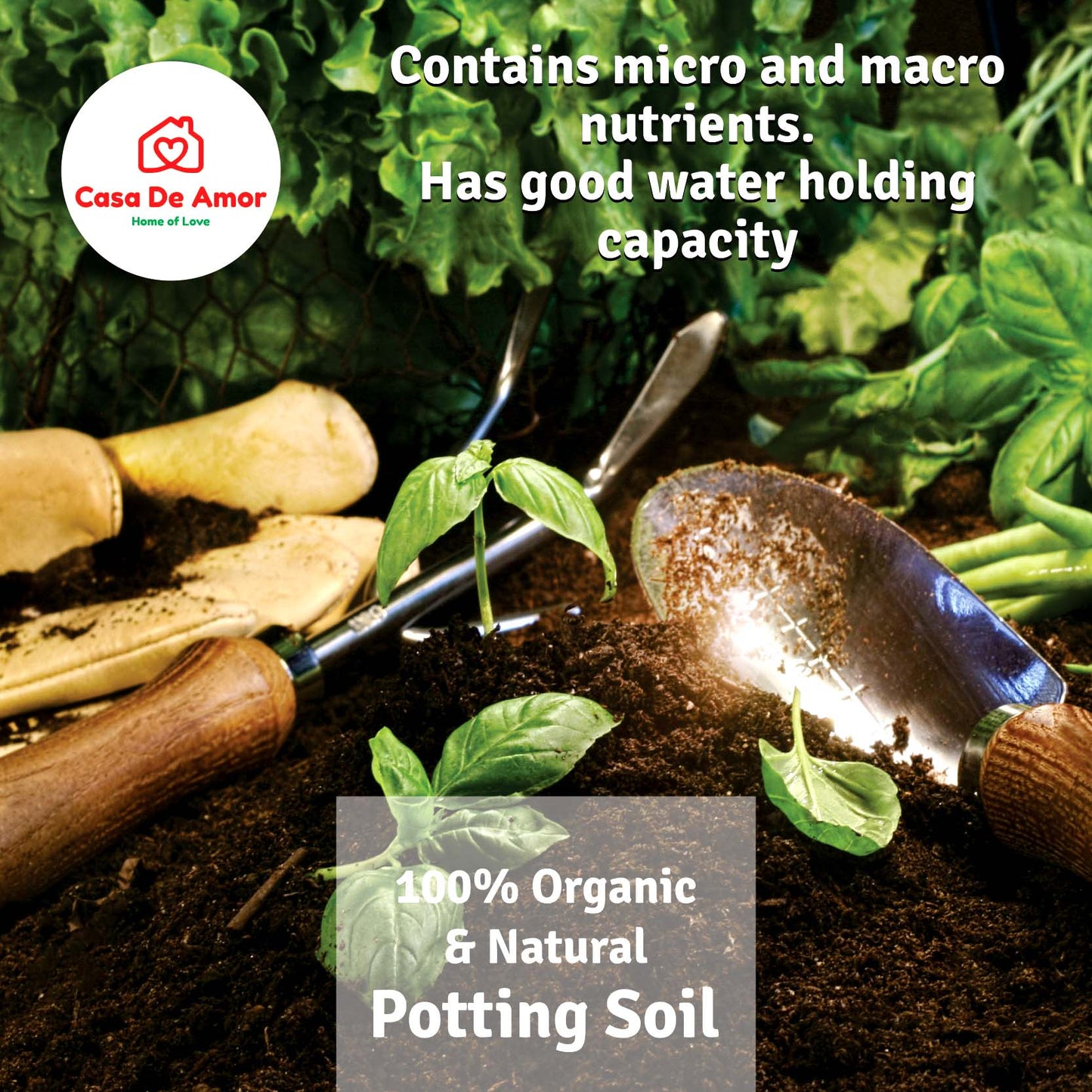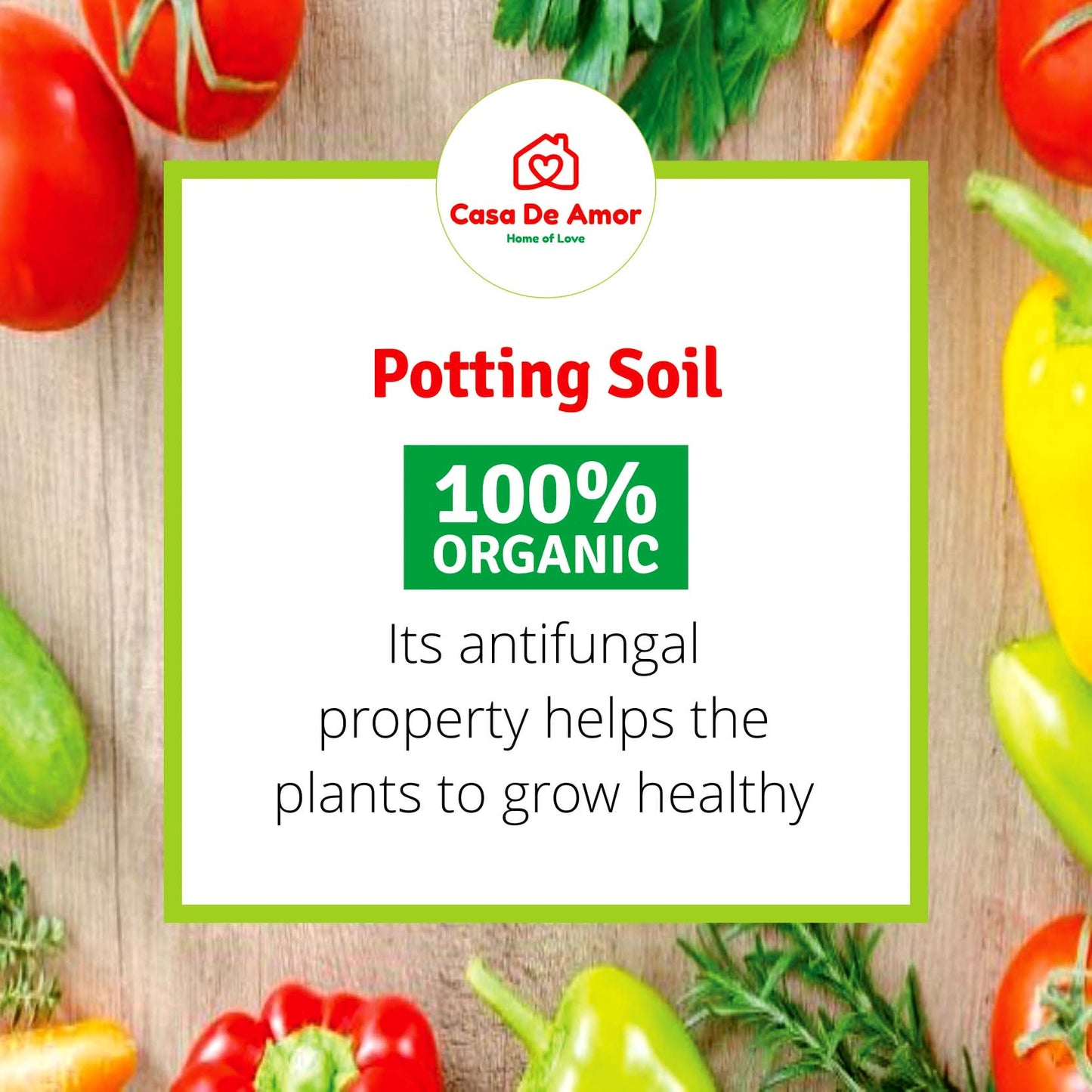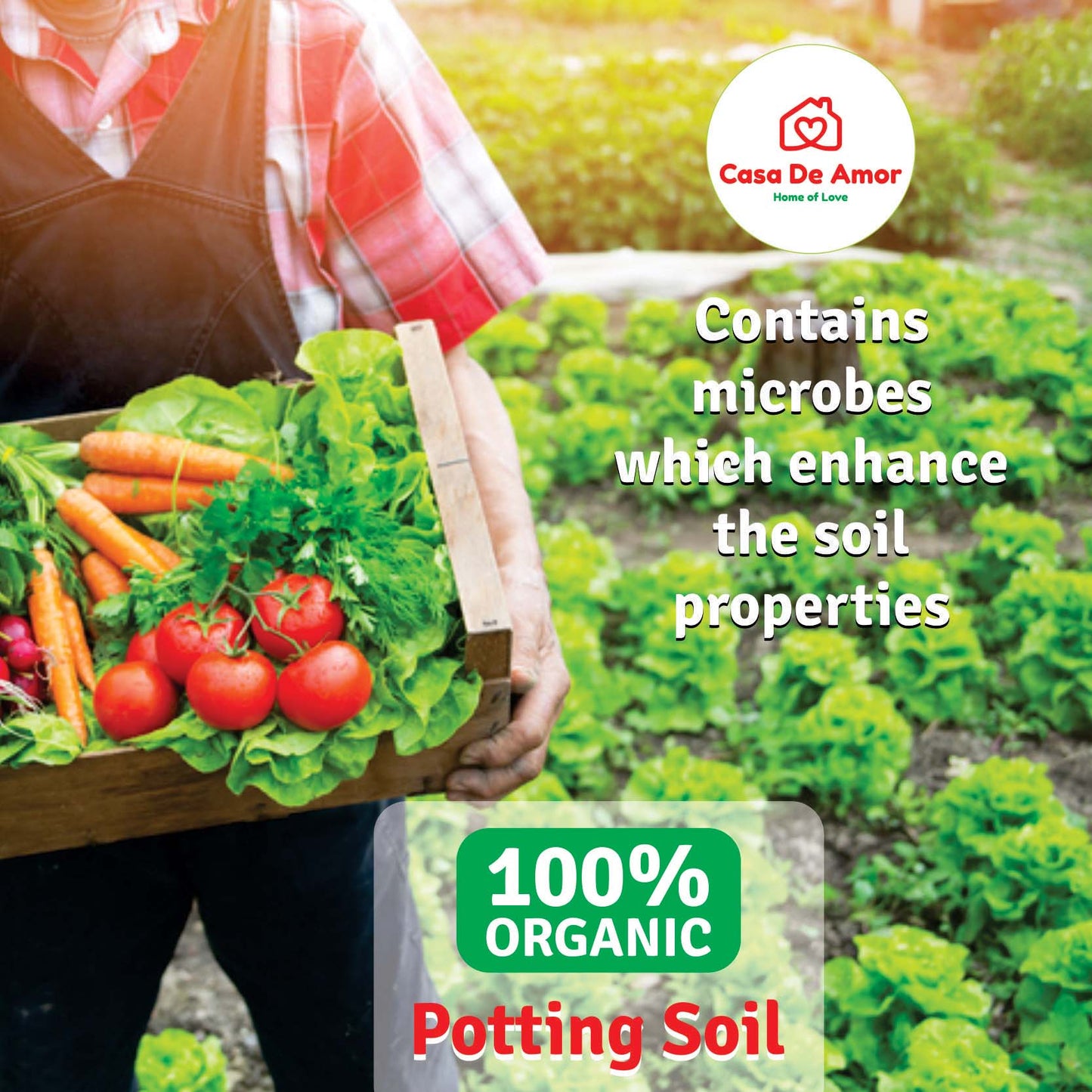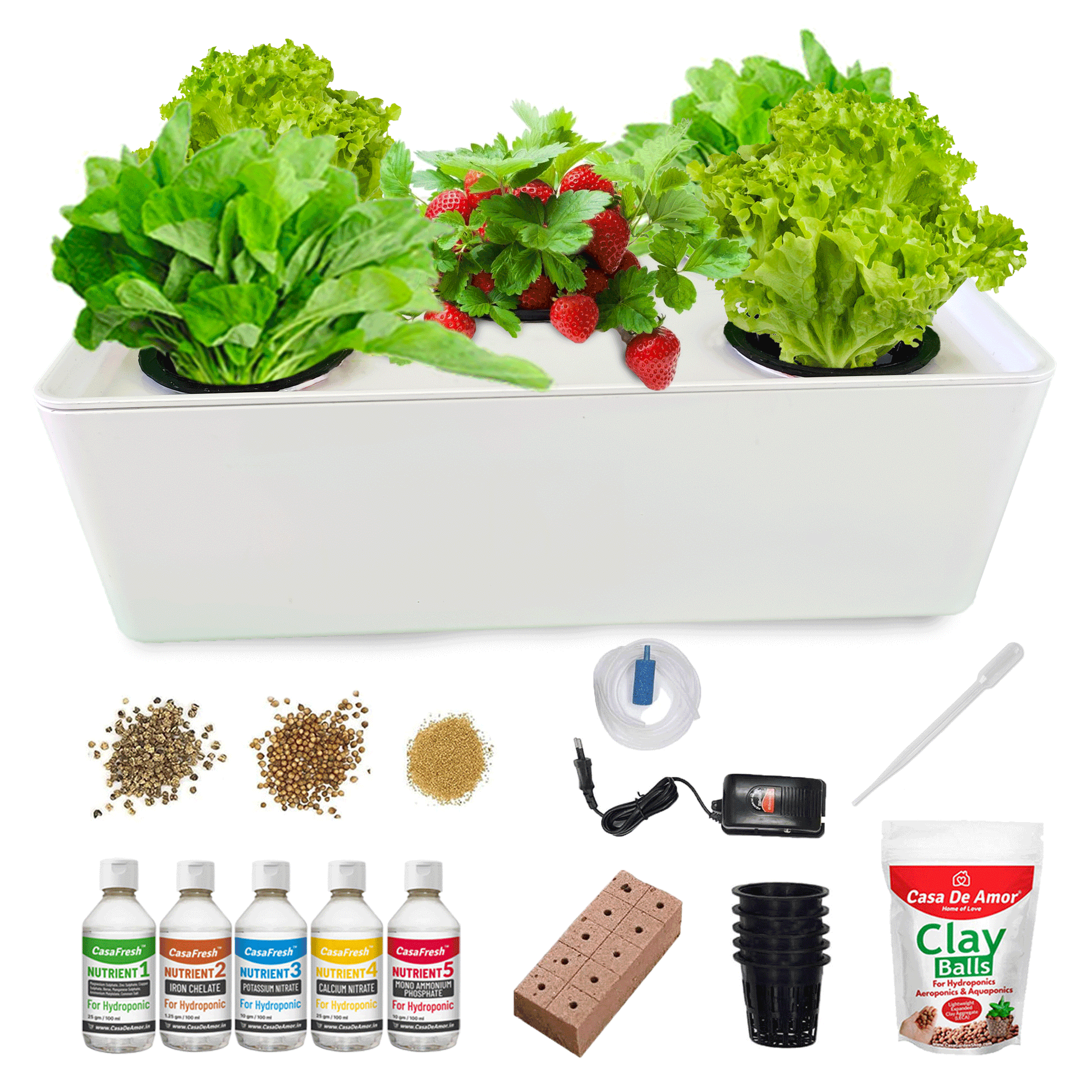 Looking for an easy way to start growing plants indoors?
Check out our hydroponics growing kit, designed for beginners and experienced gardeners alike. With everything you need to get started, including a nutrient solution, grow lights and a selection of seeds, you'll be growing healthy and vibrant plants in no time. Our hydroponics system is easy to use, low maintenance and produces high yields. Shop now and start growing your own fresh herbs, vegetables, and flowers today!
Regular price
Rs. 1,199.00
Regular price
Rs. 1,599.00
Sale price
Rs. 1,199.00
Unit price
per
Sale
Sold out
View full details