Regular price

Rs. 399.00

Sale price

Rs. 255.00

Unit price

per

Sale

Sold out

🚚 Free Delivery (Order Over Rs. 599.00)
🎁 Additional 5% Off (Order Over Rs. 1000.00)
🎁 Additional 10% Off (Order Over Rs. 2500.00)

🌱 All-in-one solution: Acts as both a liquid biofertilizer and a biofungicide, protecting your plants' roots from fungal infections due to over-watering or poor drainage.
💪 Energizes plants: Boosts the growth of your plants and makes them healthier from the inside out.
🌿 Eco-friendly: 100% organic and contains beneficial micro-organisms, making it an eco-friendly choice for your garden.
🌸 Versatile: Suitable for use on vegetables, fruits, flowers, lawns, home gardens, kitchen gardens, terrace gardens, and indoor plants.
🌟 Visible results: Provides visible results in plant growth, giving you peace of mind that your plants are getting the nutrients they need.
 Application and dosage instructions
 Dilute 25 ml of Plant Boost in 1 liter of water and mix well.
For root drenching, pour the diluted mixture around the base of your plants, making sure the soil is thoroughly saturated. For drip irrigation, add the diluted mixture to your irrigation system and water as normal.
Repeat this application every 7-10 days during the growing season to ensure your plants continue to receive the benefits of the fertilizer and biofungicide.
Do not use Plant Boost for foliar spray, as it is designed for root application only.
Recommended dosage:
For potted plants: 25 ml per liter of water
For garden beds: 250-500 ml per 10 square feet
For trees: 500 ml per tree
It is important not to exceed the recommended dosage, as overuse of the fertilizer can lead to an imbalance in soil nutrients. With regular use, Plant Boost Liquid Bio fertilizer will help to keep your plants healthy, thriving, and protected from fungal infections.
Looking for a reliable and organic way to supercharge your plants' growth? Look no further than Plant Boost Liquid Biofertilizer!
Our liquid biofertilizer is an all-in-one solution that's perfect for all garden plants. Unlike other fertilizers, our biofertilizer also acts as a biofungicide, protecting your plant's roots from fungal infections that can occur due to over-watering or poor drainage.
This 100% organic, eco-friendly fertilizer is incredibly easy to use - simply mix 25ml of Plant Boost with every liter of water for root drenching or drip irrigation. With sustained action and beneficial micro-organisms, Plant Boost goes beyond just energizing your plants and boosting their growth. It also makes your plants healthier from the inside out.
Suitable for use on vegetables, fruits, flowers, lawns, home gardens, kitchen gardens, terrace gardens, and even indoor plants, Plant Boost Liquid Biofertilizer is the perfect all-around solution for your gardening needs. And with visible results in plant growth, you'll be able to see the difference for yourself in no time!
So why wait? Try Plant Boost Liquid Biofertilizer today and give your plants the boost they need to thrive!
Quality Assured

Our products undergo rigorous quality checks to ensure you receive only the best. Customer satisfaction is our top priority.
Fast & Safe Shipping

Enjoy swift and secure delivery of your orders. We prioritize efficiency and take utmost care in shipping your products.
Easy Returns

If you're not satisfied with your purchase, we offer hassle-free returns. We value your convenience and want you to be happy with your experience.
Secure Payment

Your financial security is paramount to us. We provide a secure payment gateway to protect your sensitive information. Shop with confidence.
Share
View full details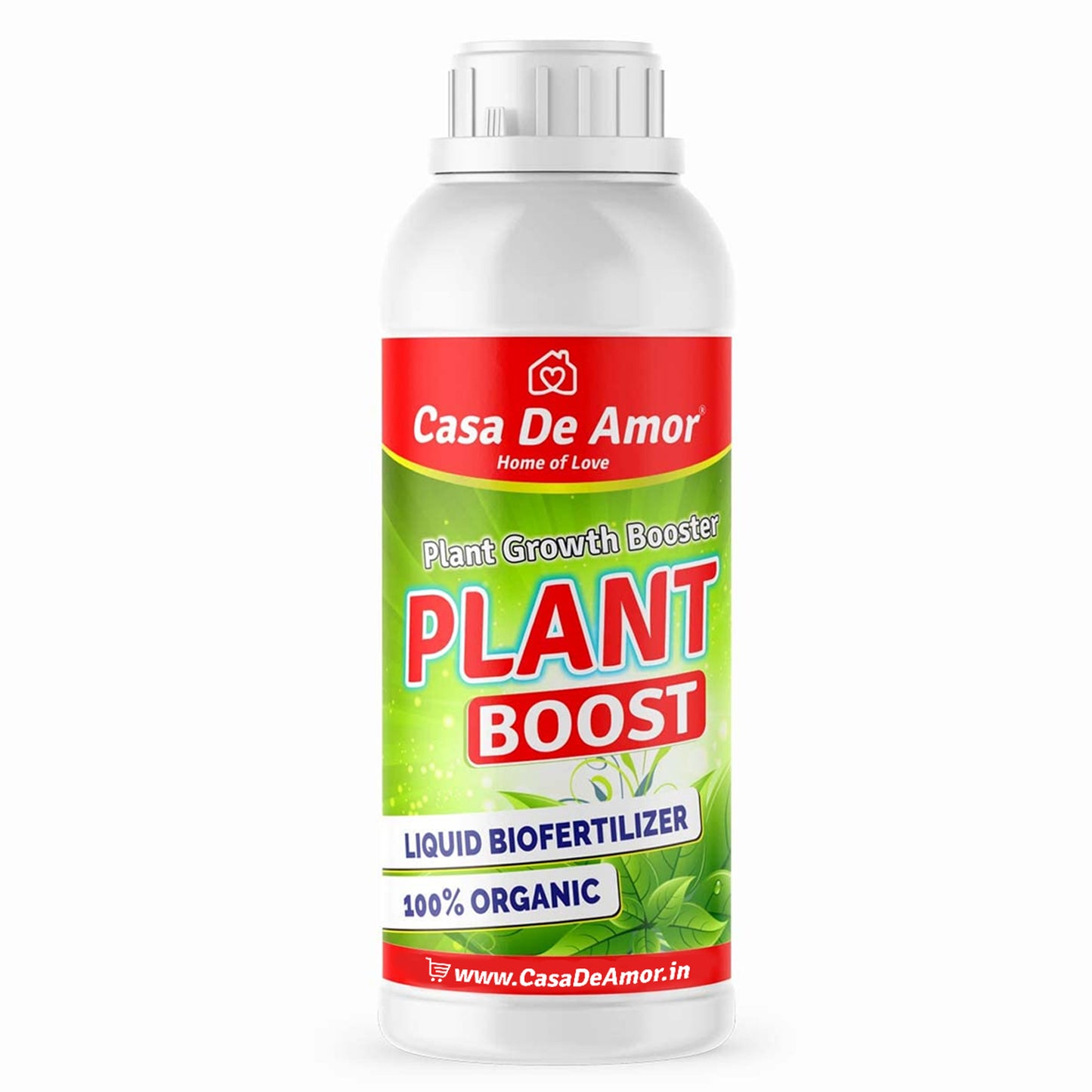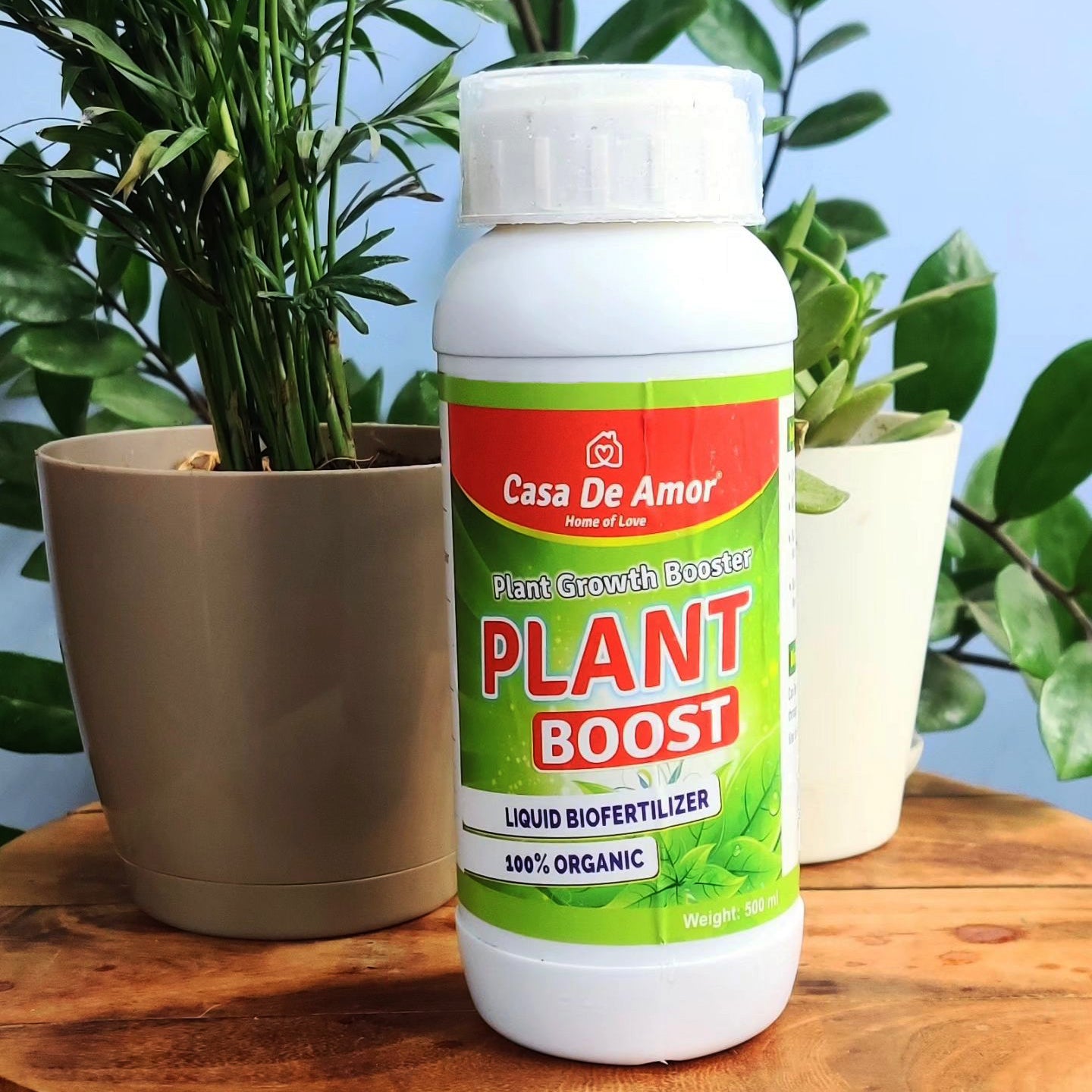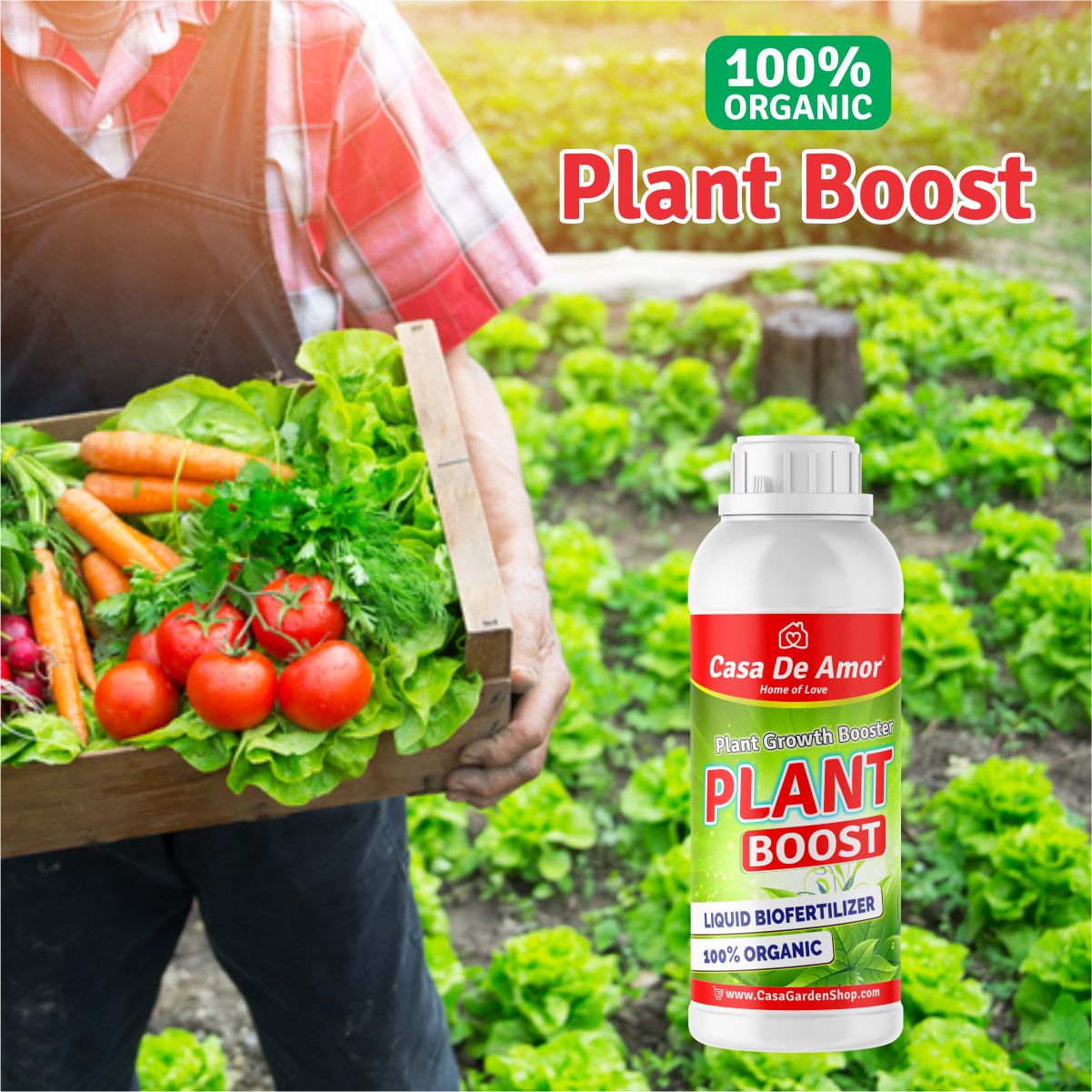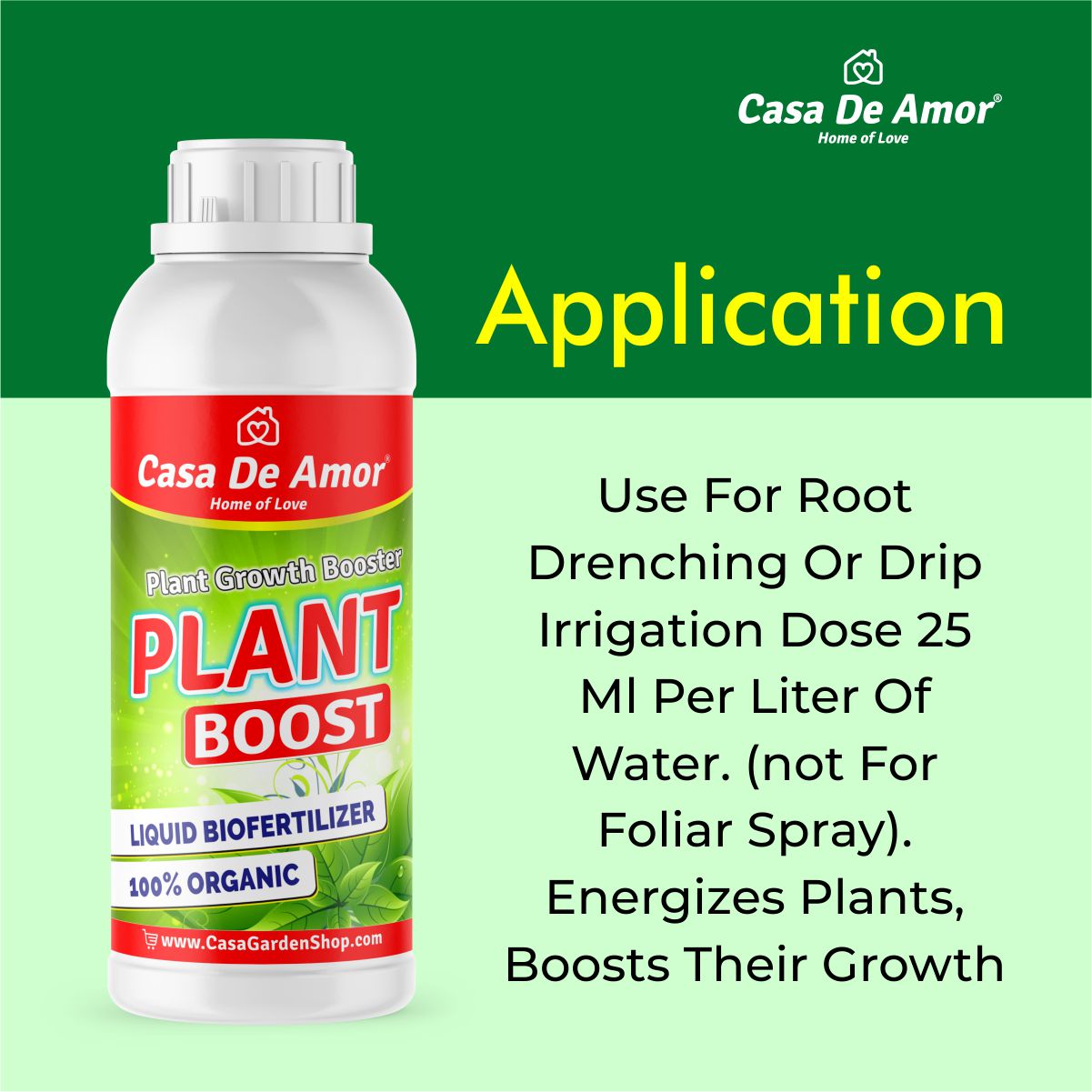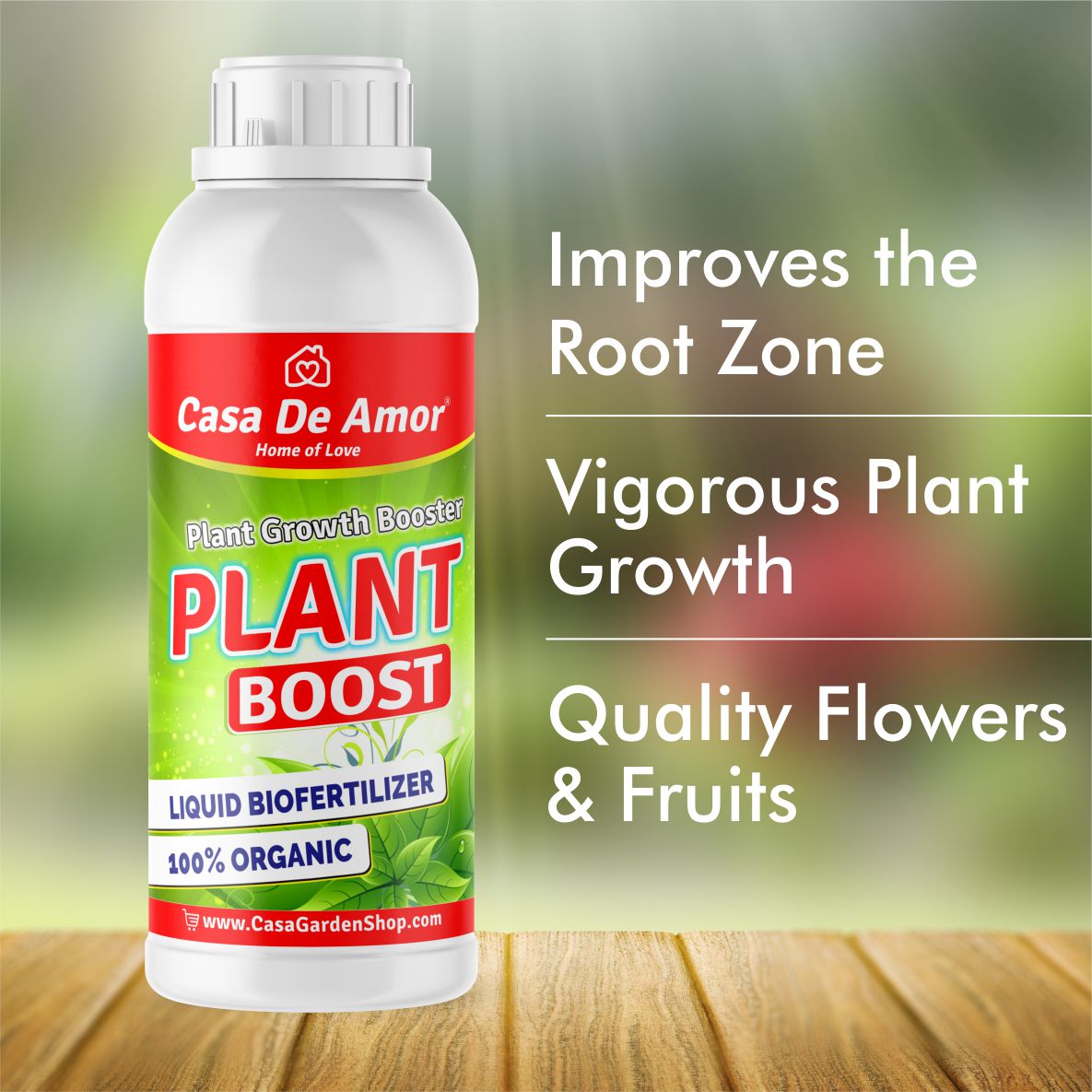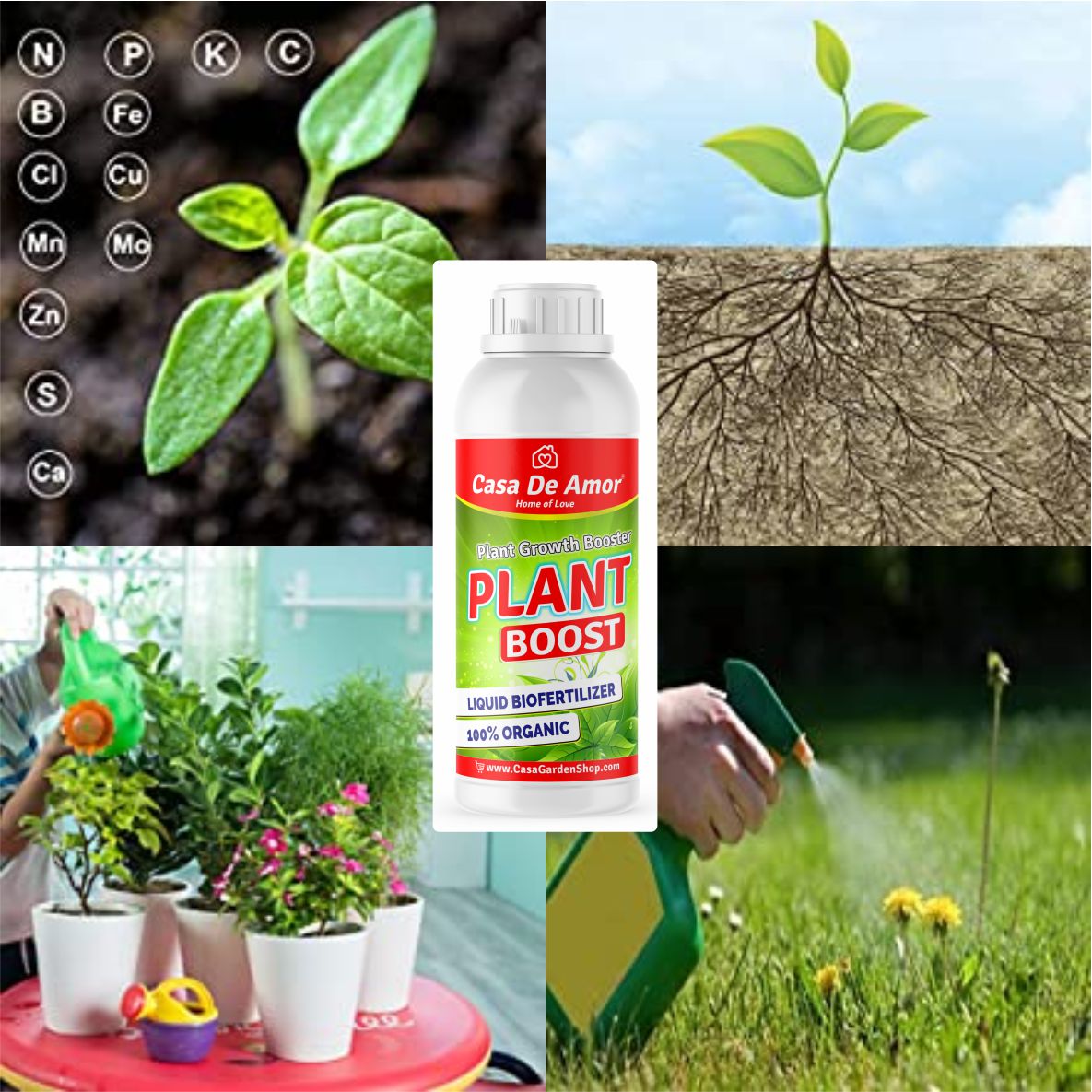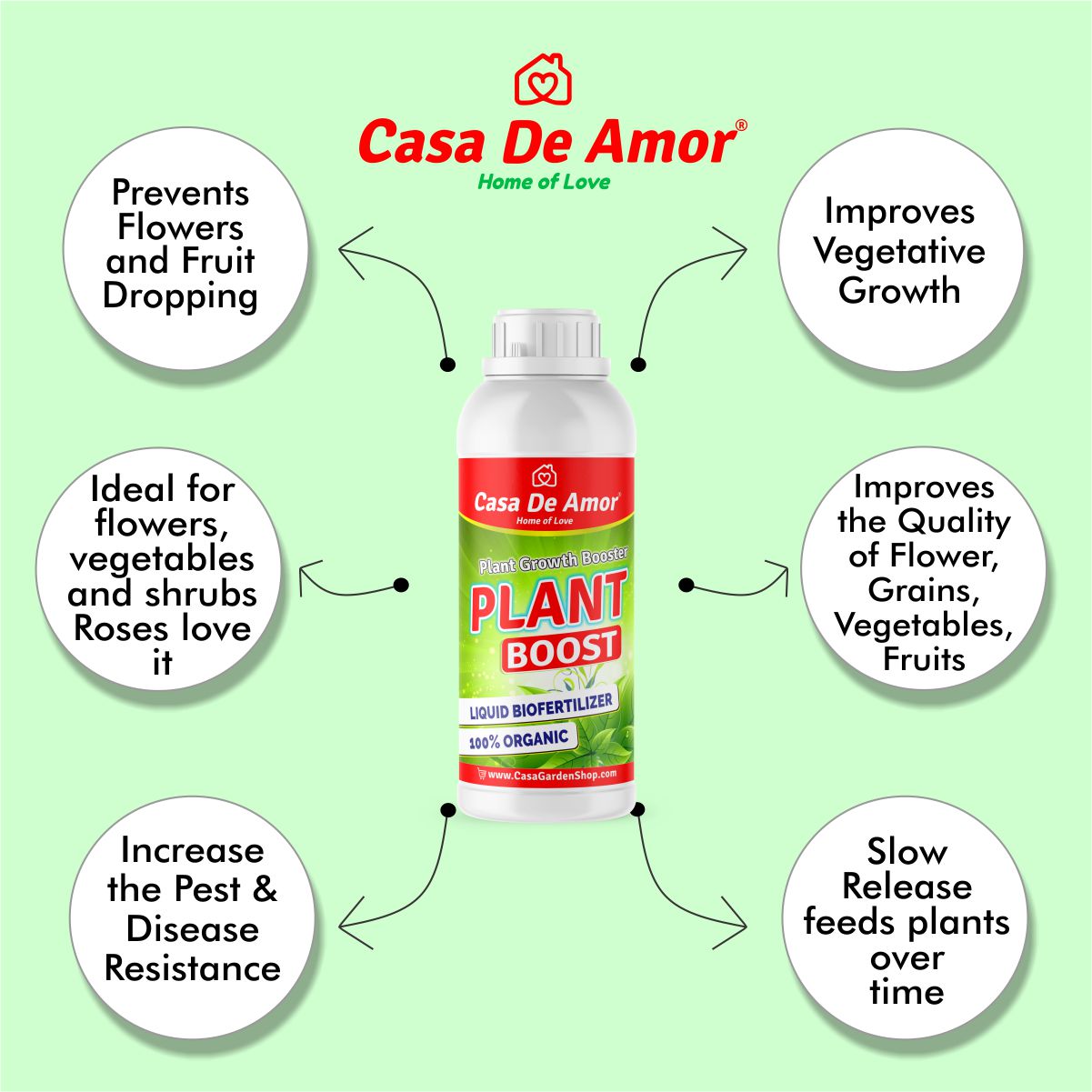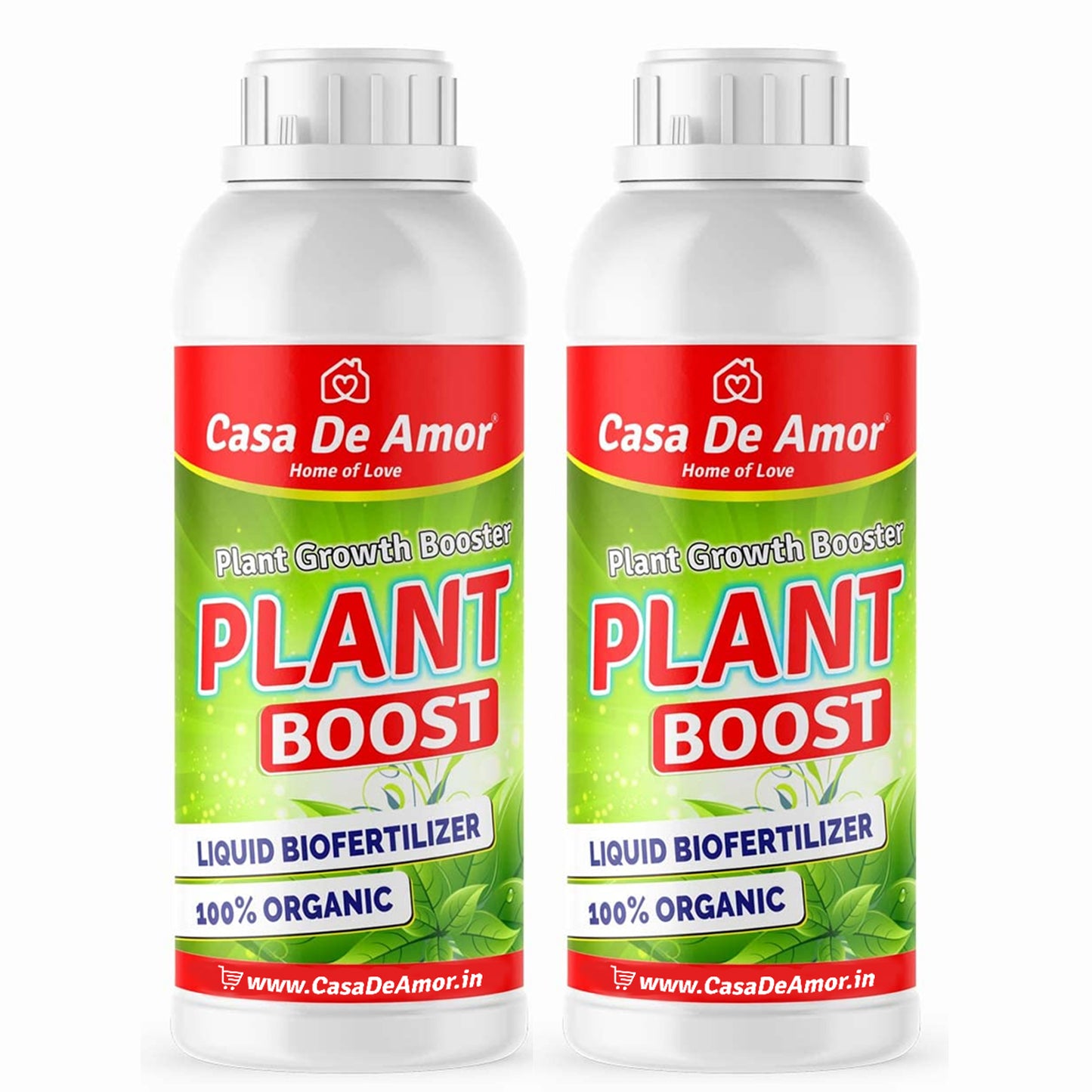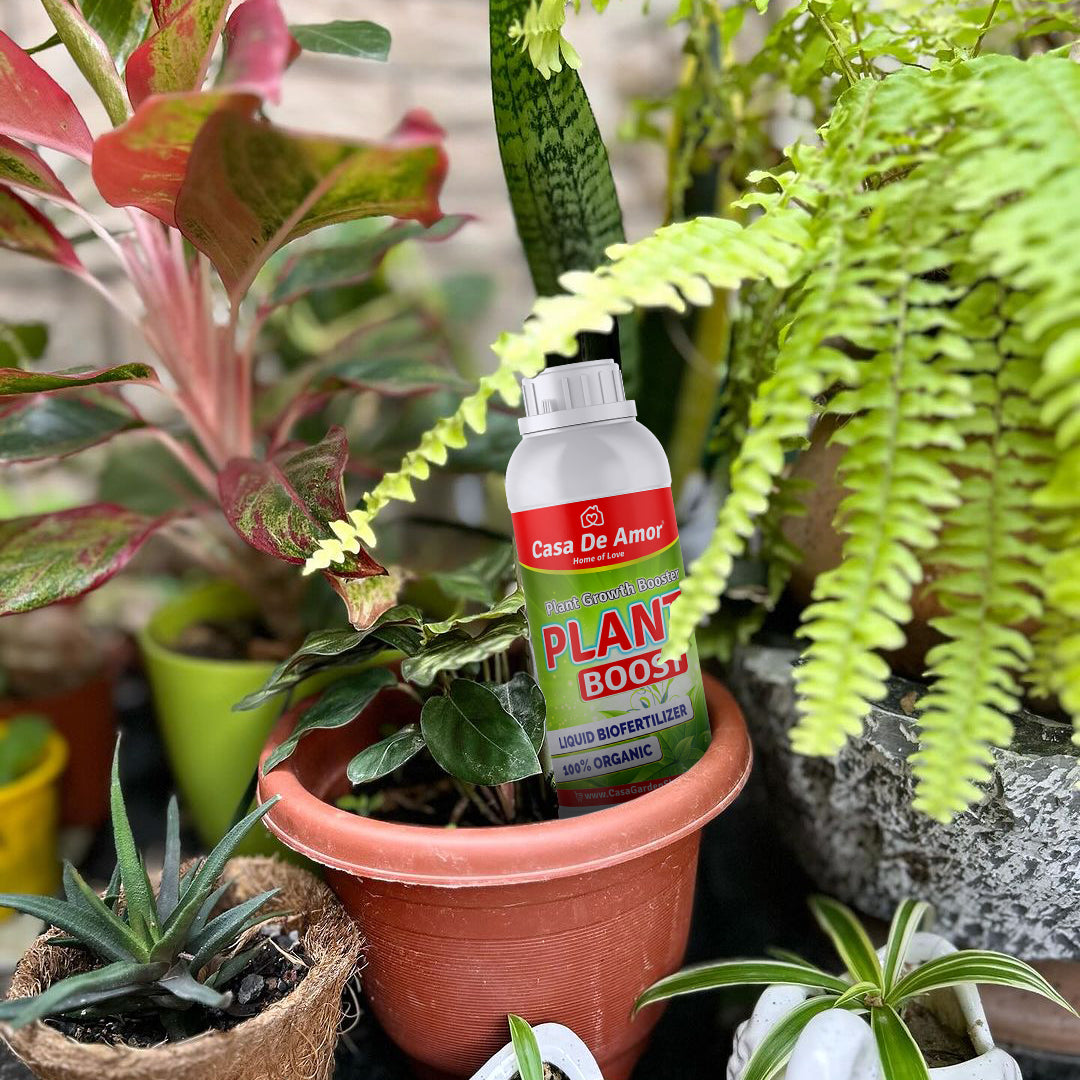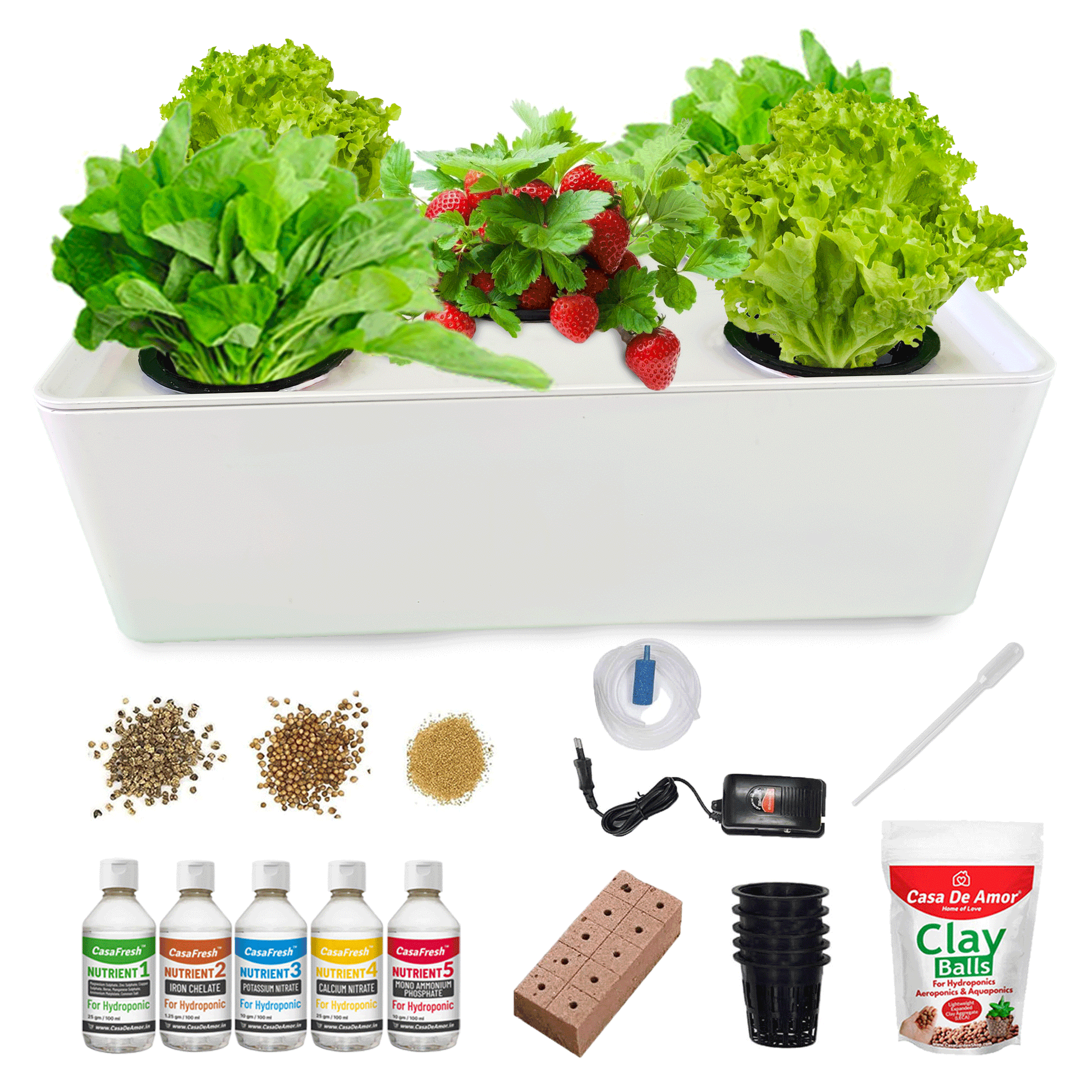 Looking for an easy way to start growing plants indoors?
Check out our hydroponics growing kit, designed for beginners and experienced gardeners alike. With everything you need to get started, including a nutrient solution, grow lights and a selection of seeds, you'll be growing healthy and vibrant plants in no time. Our hydroponics system is easy to use, low maintenance and produces high yields. Shop now and start growing your own fresh herbs, vegetables, and flowers today!
Regular price
Rs. 1,199.00
Regular price
Rs. 1,599.00
Sale price
Rs. 1,199.00
Unit price
per
Sale
Sold out
View full details