Regular price

Rs. 2,500.00

Regular price

Rs. 3,999.00

Sale price

Rs. 2,500.00

Unit price

per

Sale

Sold out

🚚 Free Delivery (Order Over Rs. 599.00)
🎁 Additional 5% Off (Order Over Rs. 1000.00)
🎁 Additional 10% Off (Order Over Rs. 2500.00)


S P E C I F I C A T I O N S

GROWING CAPACITY: 12 Plants at a time

USAGE: 

Suitable for all plants

GROW: 

Leafy greens, veggies, and herbs

IDEAL PLACEMENT: 

Inside the house

MATERIAL: Pet Plastic (min. 50% recycled)

DIMENSIONS: 34.5

 * 26 * 15 Cm

HYDROPONICS: 

Deep Water Culture

IDEAL TO GROW: 

Leafy Greens / Herbs / Decorative Plants 
🌿 Complete hydroponic growing kit: includes everything you need to grow your own organic food and herbs, without the need for soil! 🌱🍅
🚀 3-5 times faster growth: compared to traditional soil-based planting methods, the CasaFresh Hydroponic Kit delivers lightning-fast growth with minimal effort! ⏰💨
🌞 Ideal for indoor growing: perfect for indoor vegetable growers, children and teachers doing projects in class, or anyone who wants to enjoy fresh, healthy produce all year round, regardless of the weather outside! 🏠🌧️
🌎 Eco-friendly and sustainable: by using a soilless growing method, the CasaFresh Hydroponic Kit helps you conserve water and reduce waste, while still delivering impressive yields! 🌿♻️
👨‍👩‍👧‍👦 Great for the whole family: whether you're looking for a fun project to do with your kids or you simply want to enjoy fresh, organic produce at home, the CasaFresh Hydroponic Kit is a perfect choice! 🌸👨‍👩‍👧‍👦
🍅🌱🌿 Start growing your own fresh and healthy produce today with the CasaFresh Hydroponic Kit!
What is in the box?
 

Hydroponics Box

 1

Bottle of Nutrients

 5

Air Pump with Tube

 1
Air Stone
 1

Packet of Seeds

 3

Clay Balls (LECA)

 1 Packet

Seed Germination Peat Pellets

 30 pcs

Net Pots

 1

5 Black & 15 White

An Instruction leaflet to get you started

 1


Types of vegetables that can be grown
You can use it to grow healthy fresh herbs, salads, veggies, flowers, and fruits. Ideal for lovers of organic food.
Garden Starter Set
This is one of the best hydroponic system kits for those starting out as indoor vegetable growers. If you have a small space, this is the perfect size. You can even place it in your kitchen to use in your cooking.
Quality Assured

Our products undergo rigorous quality checks to ensure you receive only the best. Customer satisfaction is our top priority.
Fast & Safe Shipping

Enjoy swift and secure delivery of your orders. We prioritize efficiency and take utmost care in shipping your products.
Easy Returns

If you're not satisfied with your purchase, we offer hassle-free returns. We value your convenience and want you to be happy with your experience.
Secure Payment

Your financial security is paramount to us. We provide a secure payment gateway to protect your sensitive information. Shop with confidence.
Share
View full details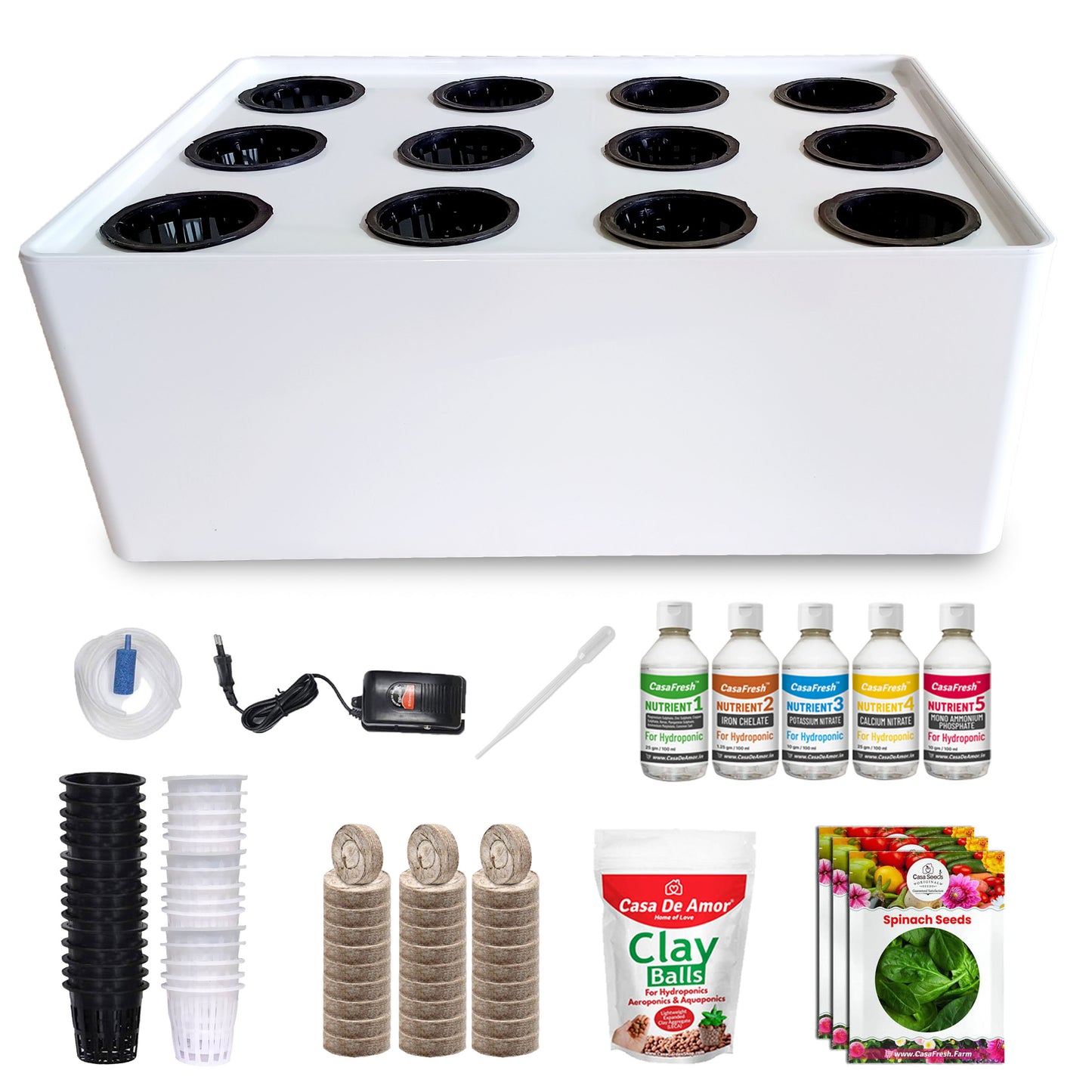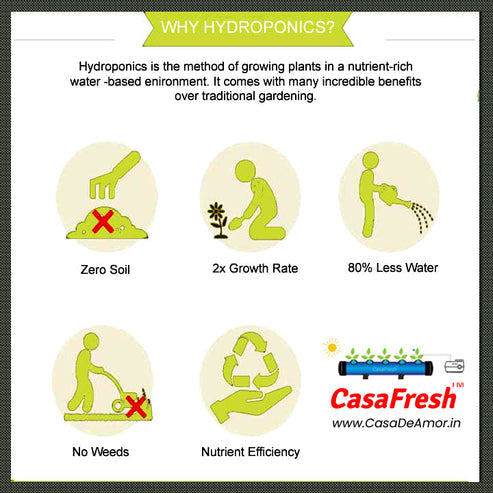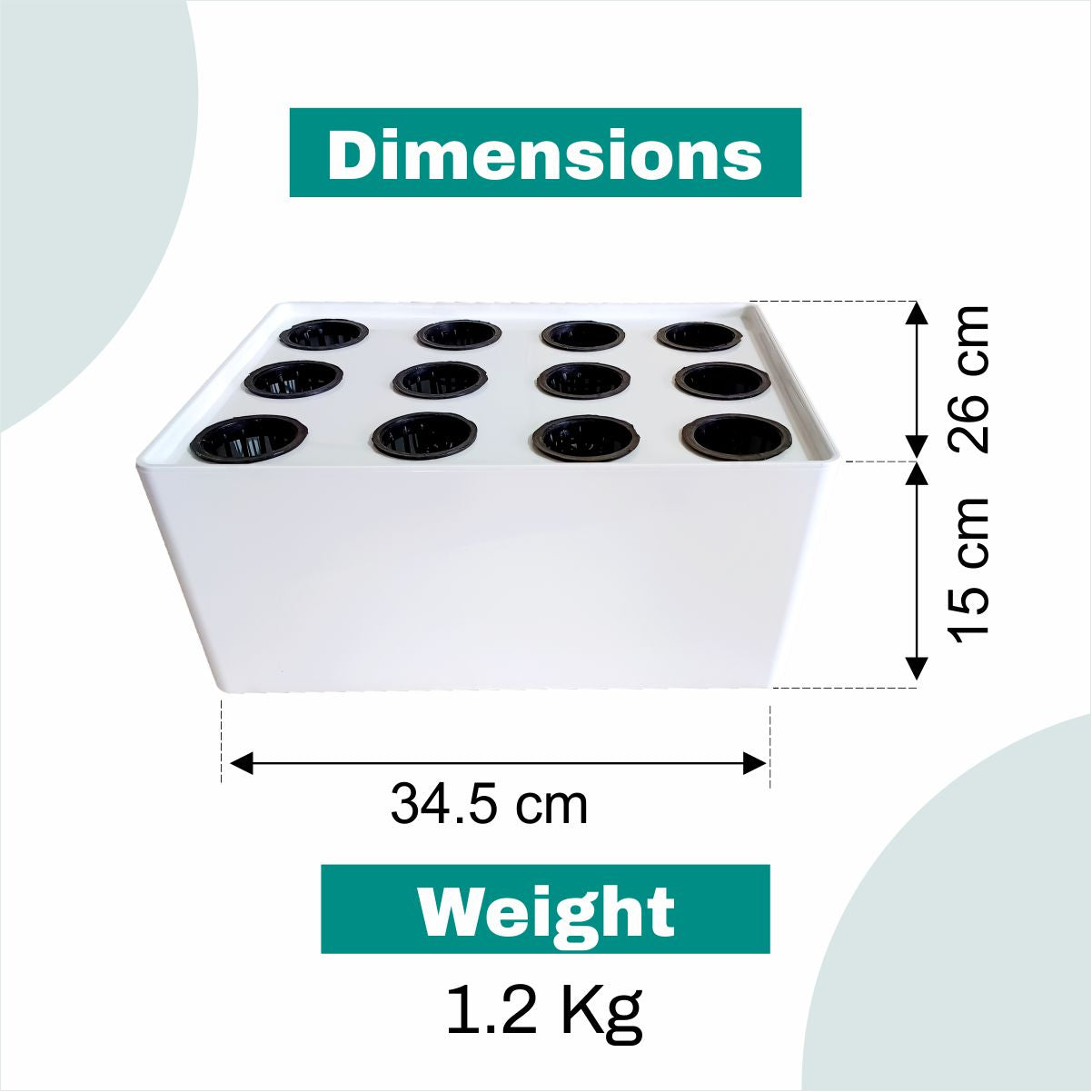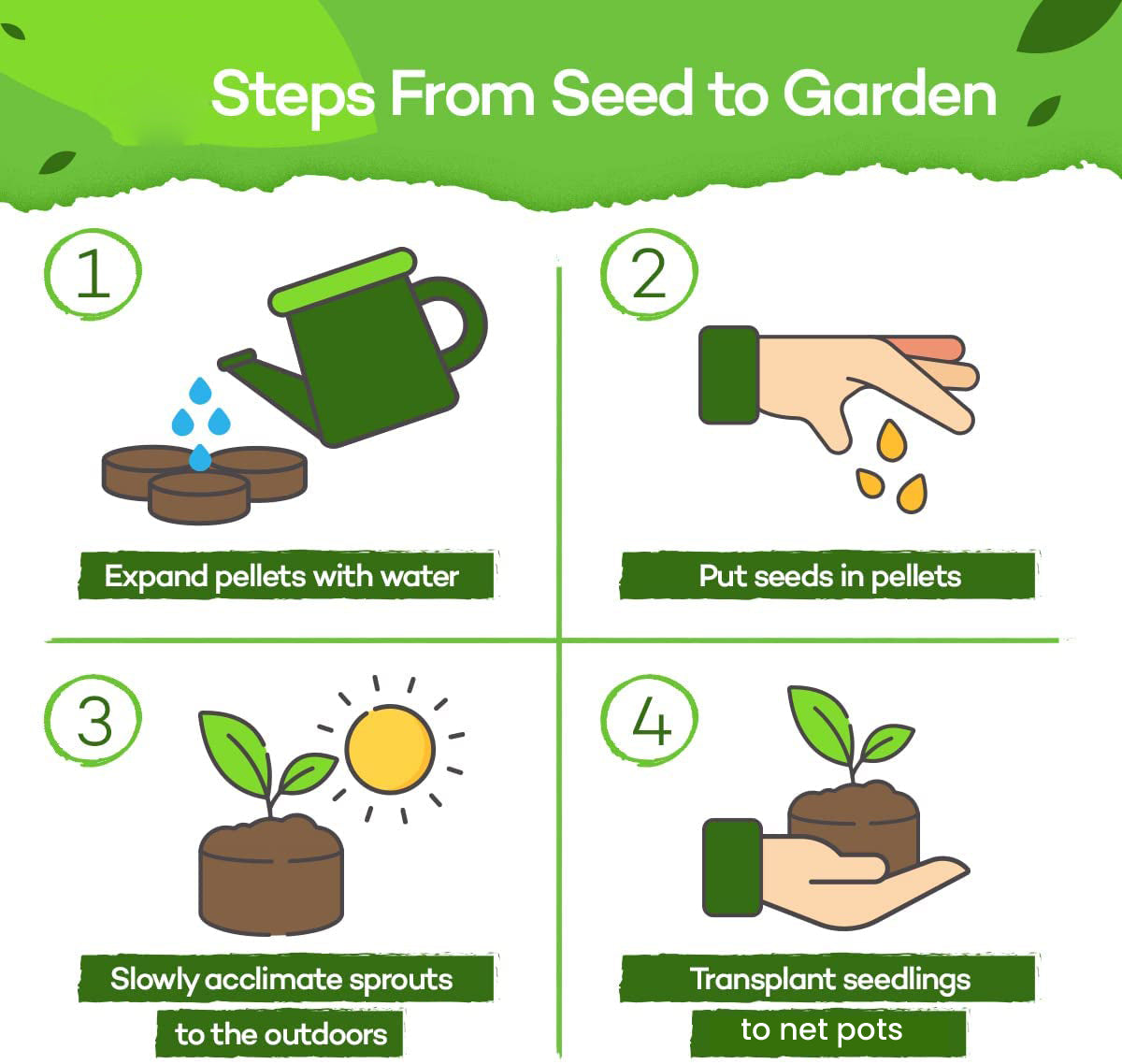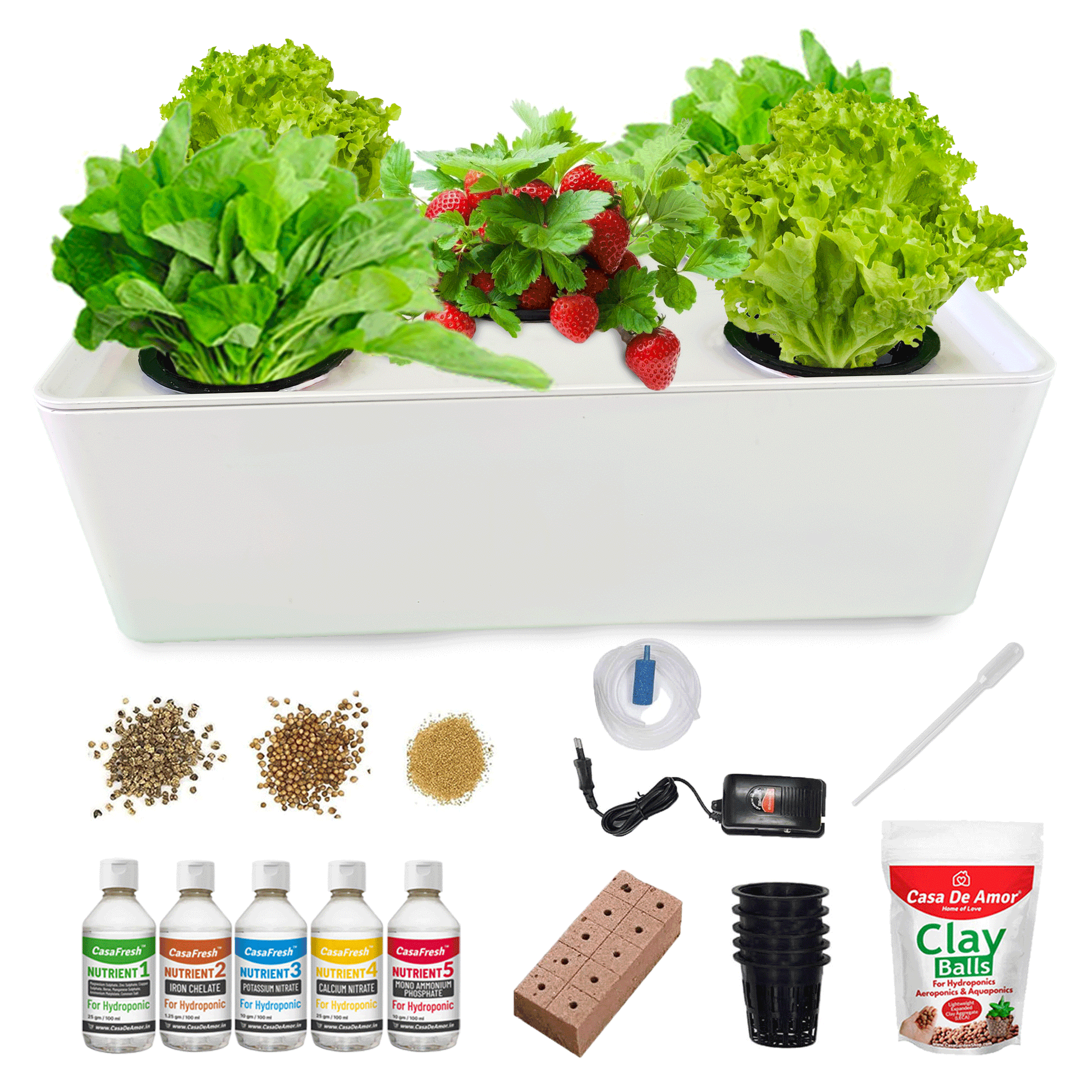 Looking for an easy way to start growing plants indoors?
Check out our hydroponics growing kit, designed for beginners and experienced gardeners alike. With everything you need to get started, including a nutrient solution, grow lights and a selection of seeds, you'll be growing healthy and vibrant plants in no time. Our hydroponics system is easy to use, low maintenance and produces high yields. Shop now and start growing your own fresh herbs, vegetables, and flowers today!
Regular price
Rs. 1,199.00
Regular price
Rs. 1,599.00
Sale price
Rs. 1,199.00
Unit price
per
Sale
Sold out
View full details