Regular price

Rs. 1,099.00

Sale price

Rs. 699.00

Unit price

per

Sale

Sold out

🚚 Free Delivery (Order Over Rs. 599.00)
🎁 Additional 5% Off (Order Over Rs. 1000.00)
🎁 Additional 10% Off (Order Over Rs. 2500.00)

Neem Khal Powder Organic Fertilizer for Indoor and Outdoor Plants for Home Garden- 900 gm
An Excellent Organic Fertilizer for Vegetable Garden & Pest Repellent
Also acts as a pest repellent and even provides systemic resistance to plant
Compatible with earthworms and soil microbes
We offer good quality, neat packaging, and fast delivery
Suitable for terrace garden, balcony garden, vegetables, fruits, flowers
'Casa De Amor Neem Gold' contains high level of neem's active ingredient 'Azadirachtin' which Protects the roots of crops from Nematodes, termites, fungi, bacteria & other soil-borne insects. Neem Gold contains is rich in sulphur Compounds (6%), bitter Terpenoids (2%) such as Epinimbin - a natural nitrification inhibitor functioning like Nitropyran, Azadirachtin, Meliantriol, Salannin, Nimbin, Azadiradione and other minor bitter compounds are also present. 'Neem Gold' is a very good Organic Fertilizer, it contains plant nutrients such as Nitrogen, Phosphorus, Potash, Sulphur, Calcium, and Zinc
Mustard Oil Cake Powder Natural Safe Ecofriendly Fertilizer for Plant Growth and Healthy Roots - 900 gm
Casa De Amor Mustard Oil Cake Powder are rich source of nitrogen. Also they contain phosphorous. Nitrogen and phosphorous (N & K) are vital for healthy plant growth and healthy roots.
Nitrogen is most element for proper growth and development of plants which significantly increases and enhances the yield. Nitrogen in Mustard Oil Cake Powder Soon becomes available for the plants and is readily absorbed by roots. 
Organic ways Mustard Oil Cake Powder as fertilizer improves plant health and productivity in many ways. It can be applied in liquid or solid state.
Reliable Fertilizer- This is a quality mustard oil cake powder that provides healthy nutrients and care for the soil. 
Nitrogenous Manure- This is nitrogenous manure. It enables healthy conditions for the plants to absorb sufficient supply of carbonic acid from the atmosphere.
Natural Colour and Texture- It has a natural colour and texture since it consists of no added chemicals. It is made of natural and organic ingredients.
Only for Gardening Purpose- The manure is suitable for gardening purpose only. Using it as a bird or animal feed is not recommended.
Quantity and Quality- Each packet of mustard oil cake manure weighs approximately 900 grams. It is rich in minerals and is tested for its quality.
Karanj Powder Organic Fertilizer & Pest Repellent- 900 gm
Organic fertilizer made of only karanj (karanja) seed powder contains natural active ingredient.
Rich in N-P-K, it is an excellent organic fertilizer.
Pest repellent, controls nematodes
Suitable for all types of plants (flowers, vegetables, lawn etc)
Protects the roots of crops from nematodes, termites, fungi, bacteria and other soil borne insects.
Quality Assured

Our products undergo rigorous quality checks to ensure you receive only the best. Customer satisfaction is our top priority.
Fast & Safe Shipping

Enjoy swift and secure delivery of your orders. We prioritize efficiency and take utmost care in shipping your products.
Easy Returns

If you're not satisfied with your purchase, we offer hassle-free returns. We value your convenience and want you to be happy with your experience.
Secure Payment

Your financial security is paramount to us. We provide a secure payment gateway to protect your sensitive information. Shop with confidence.
Share
View full details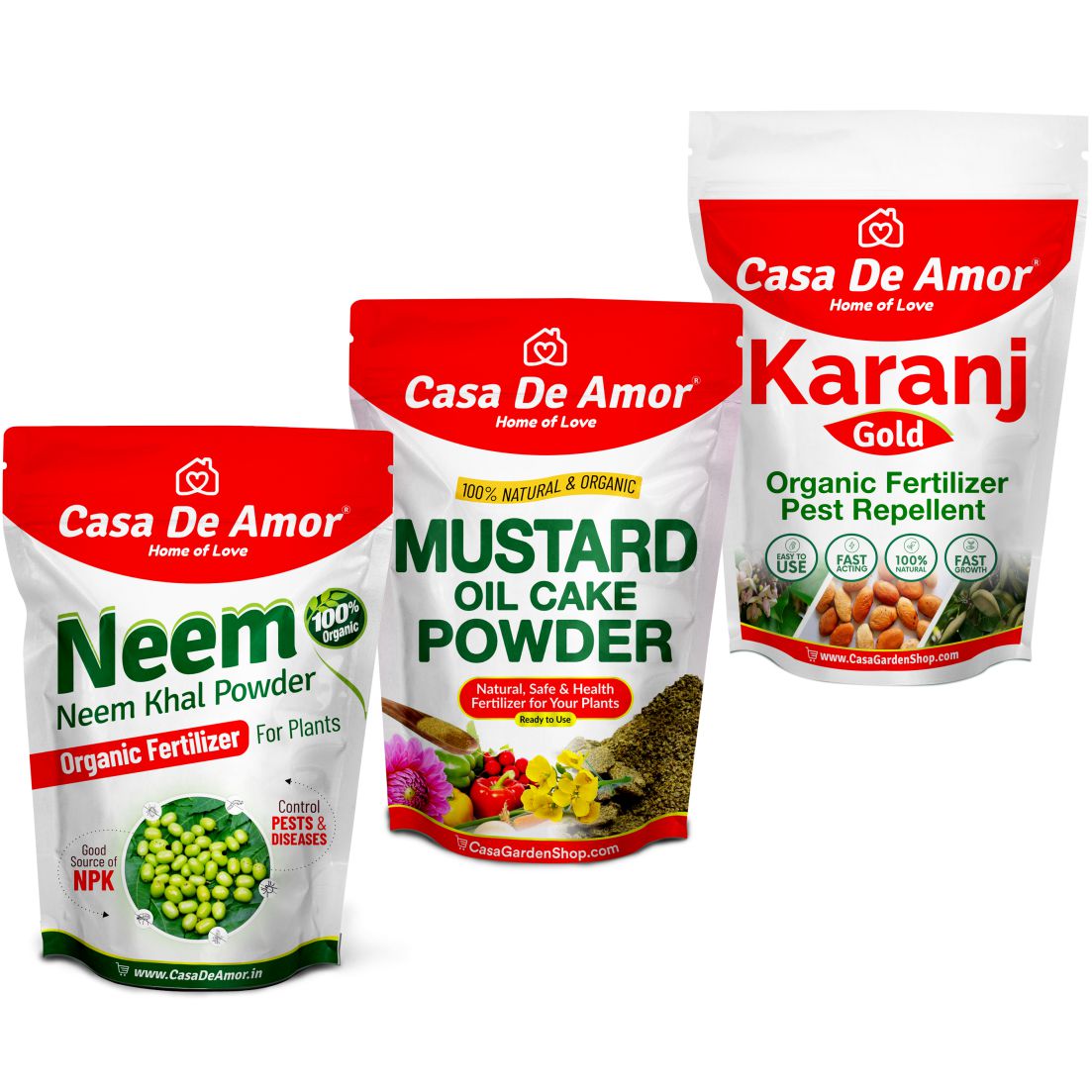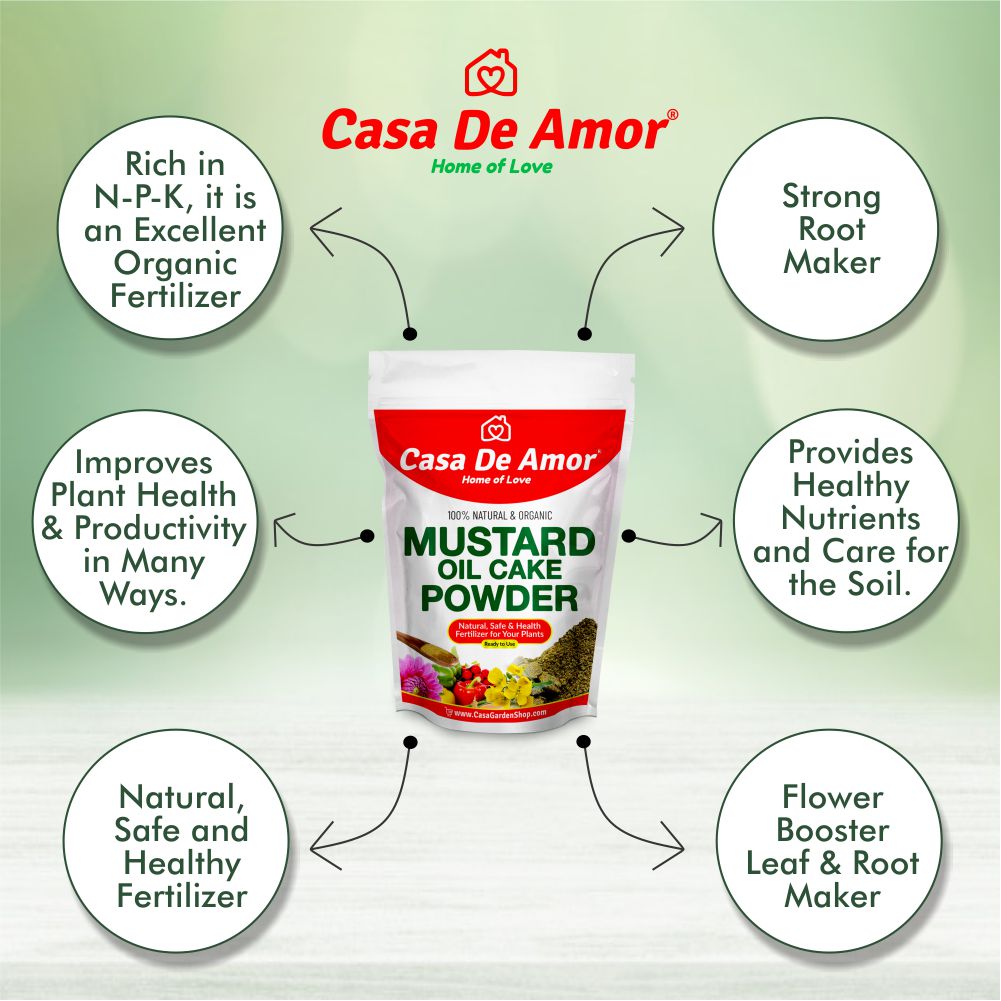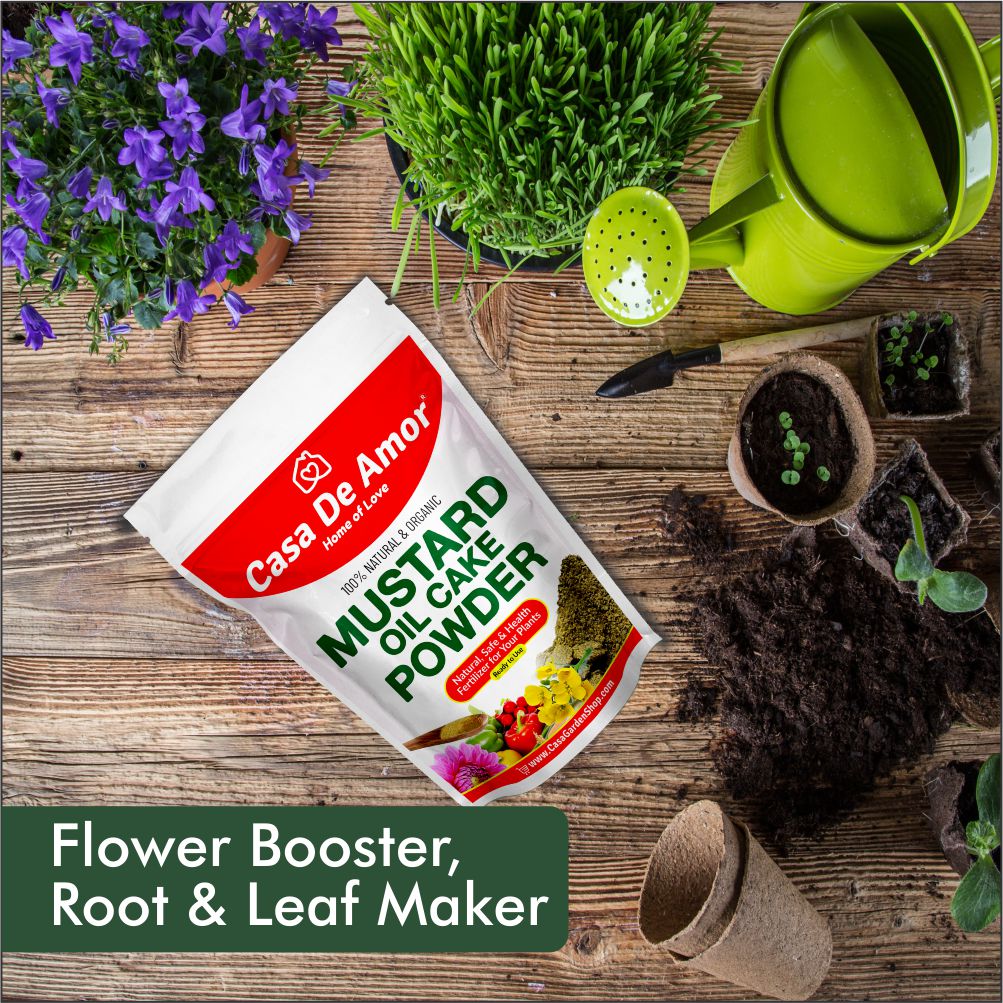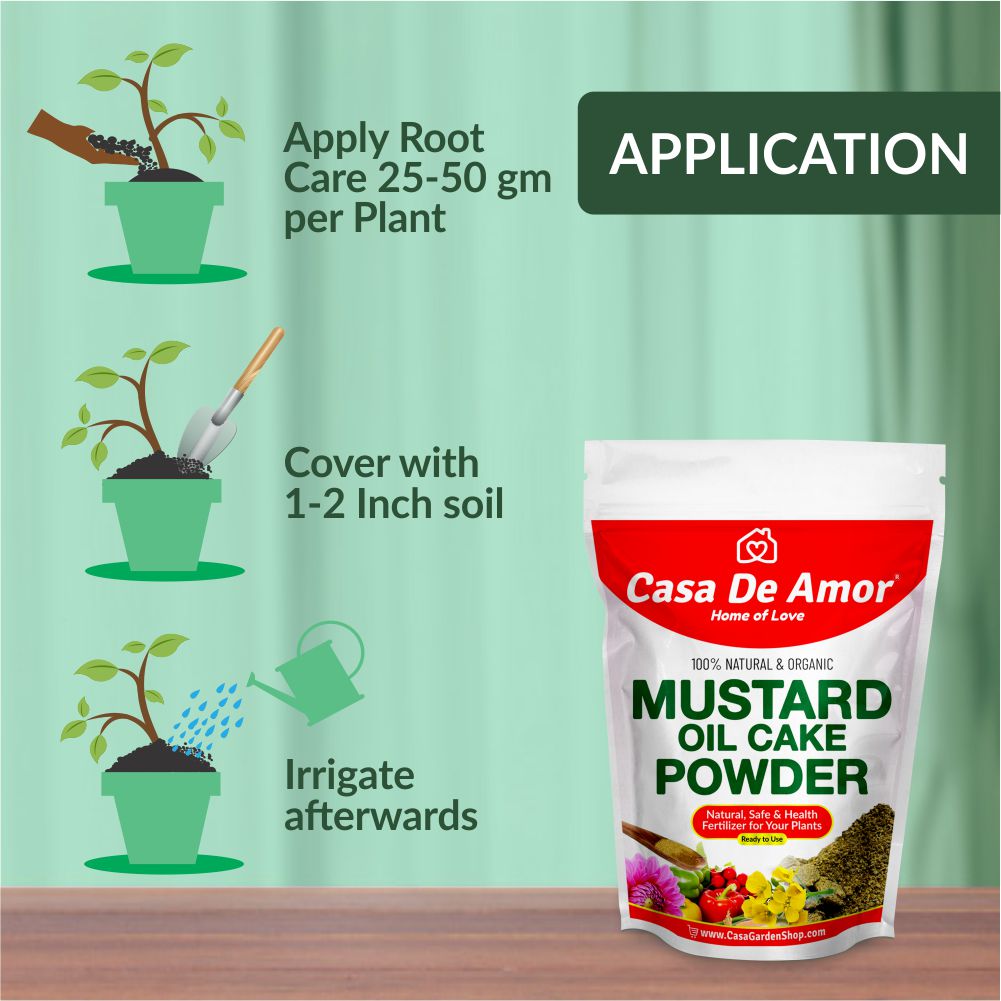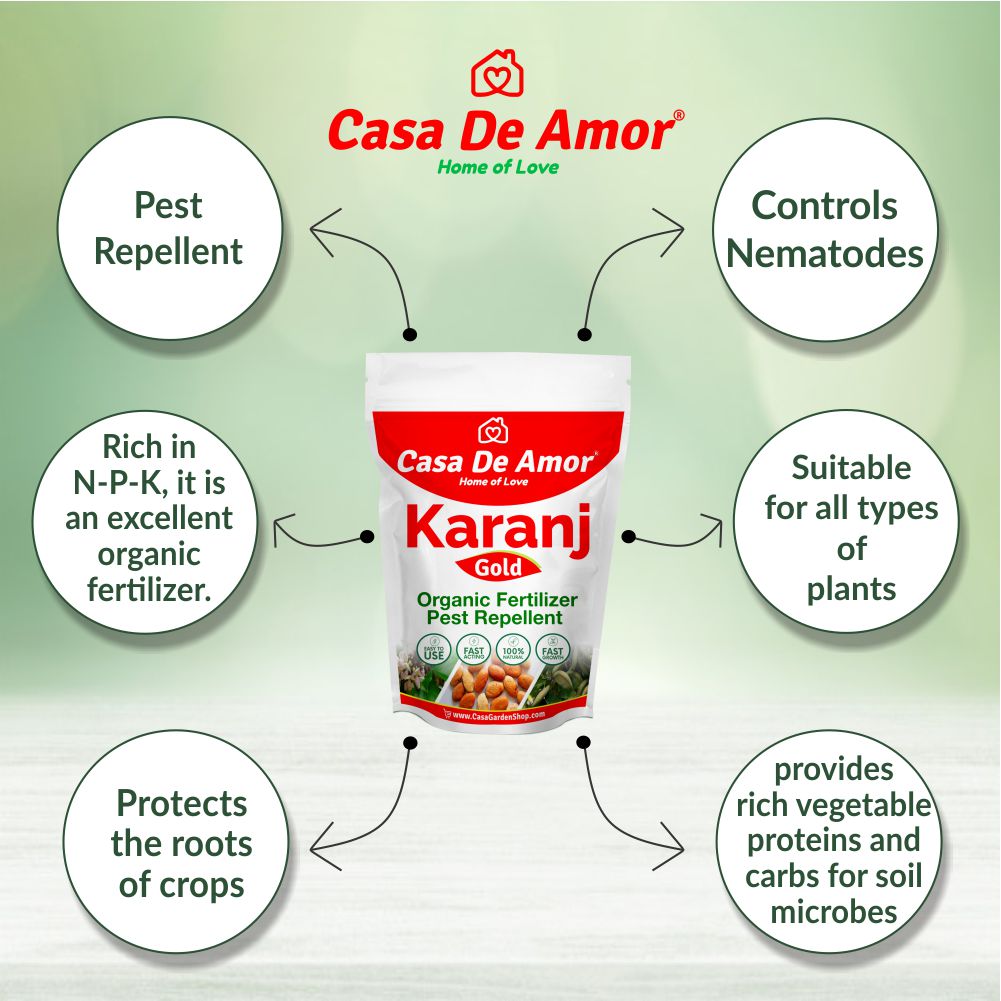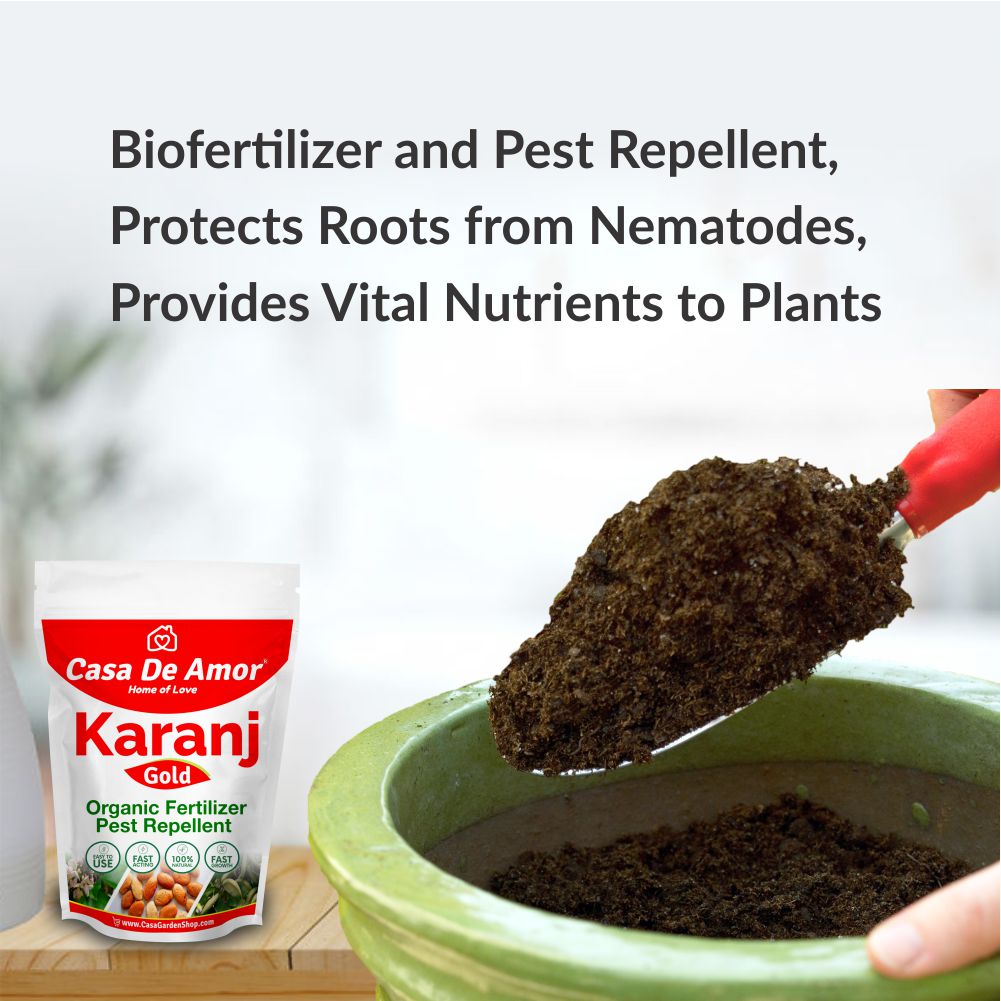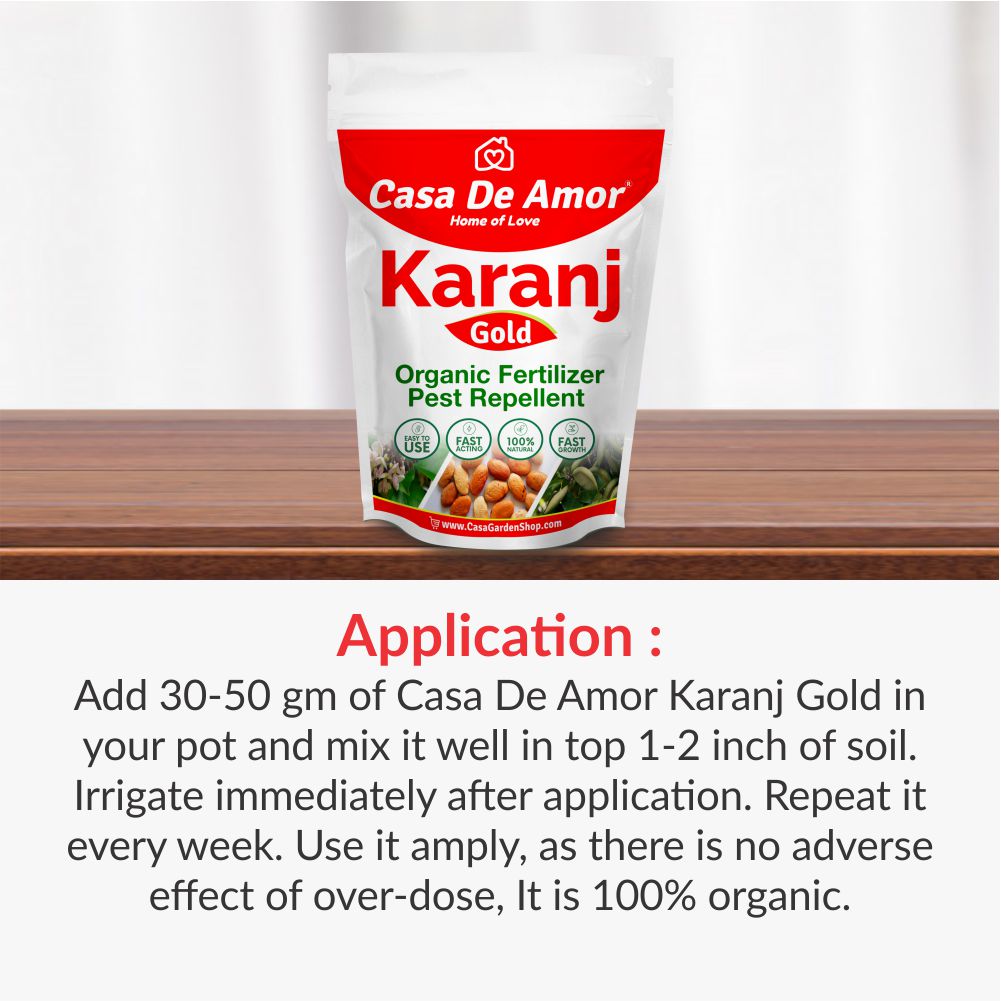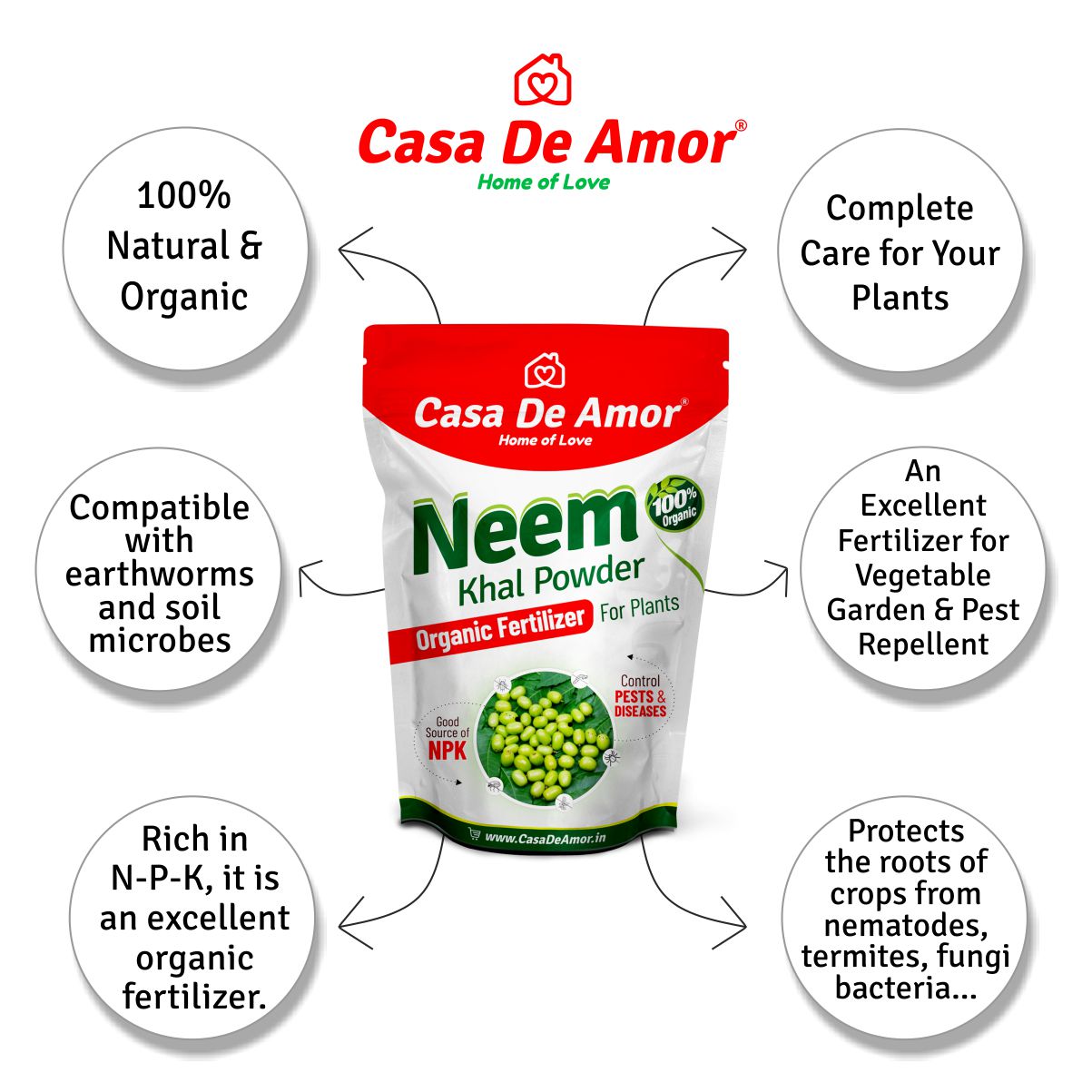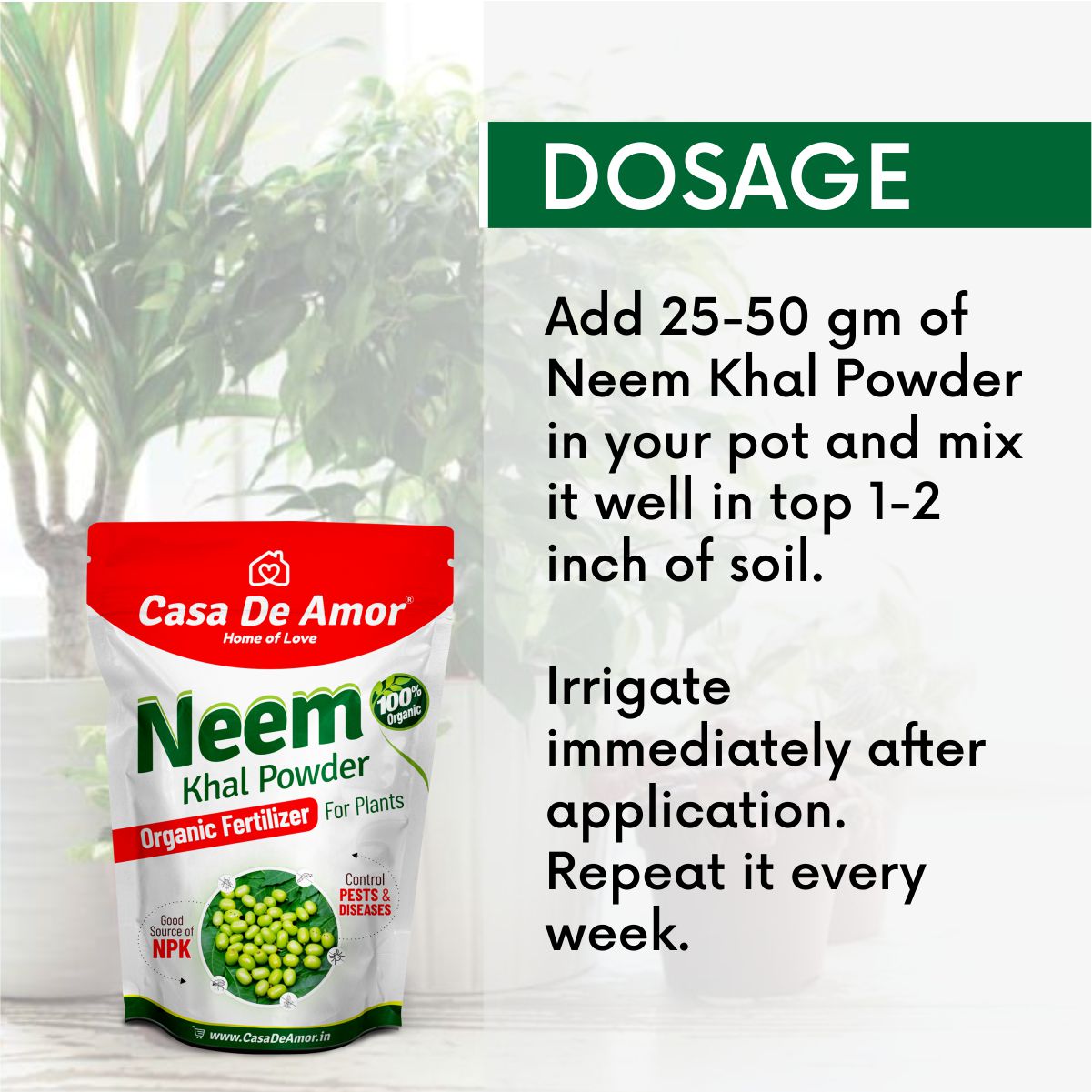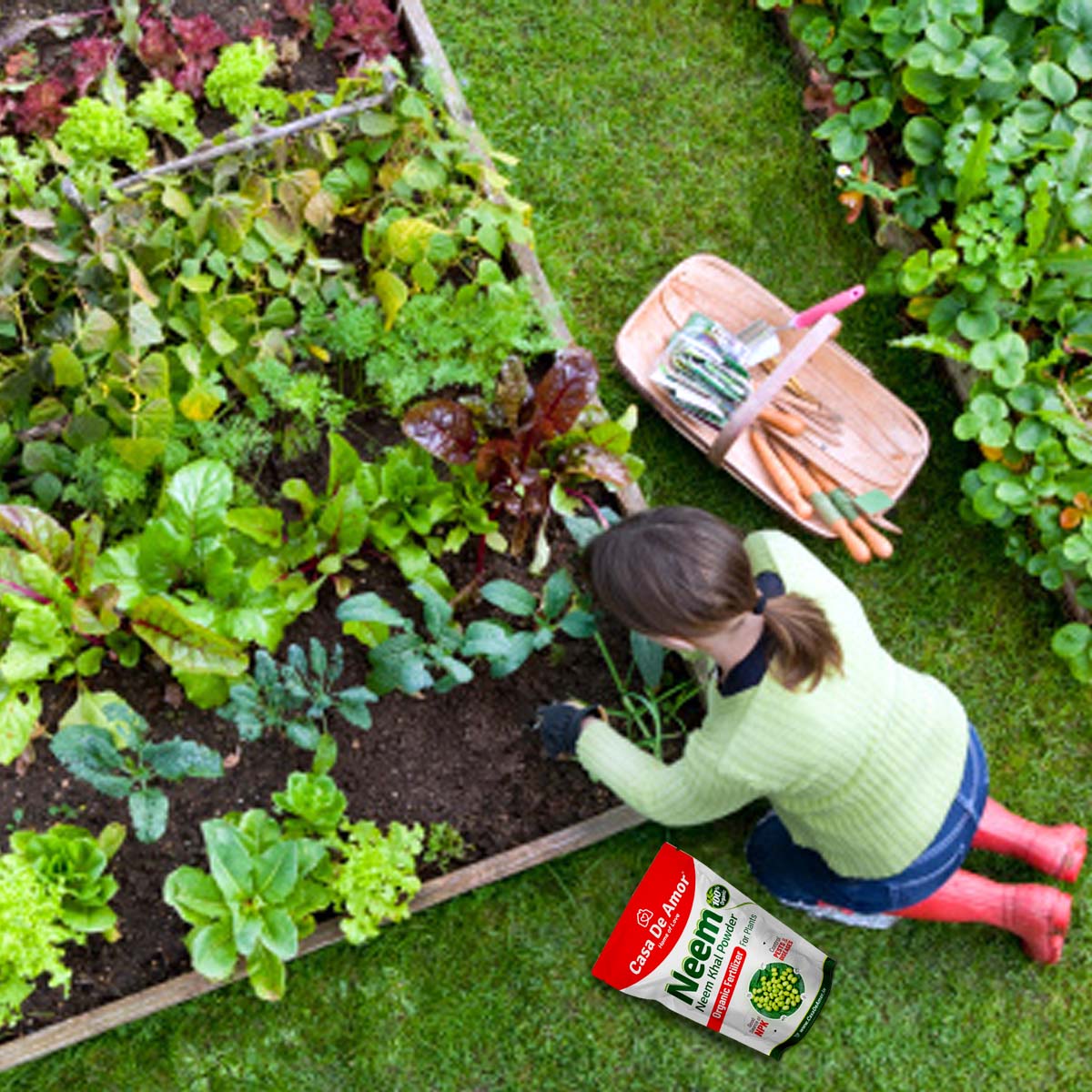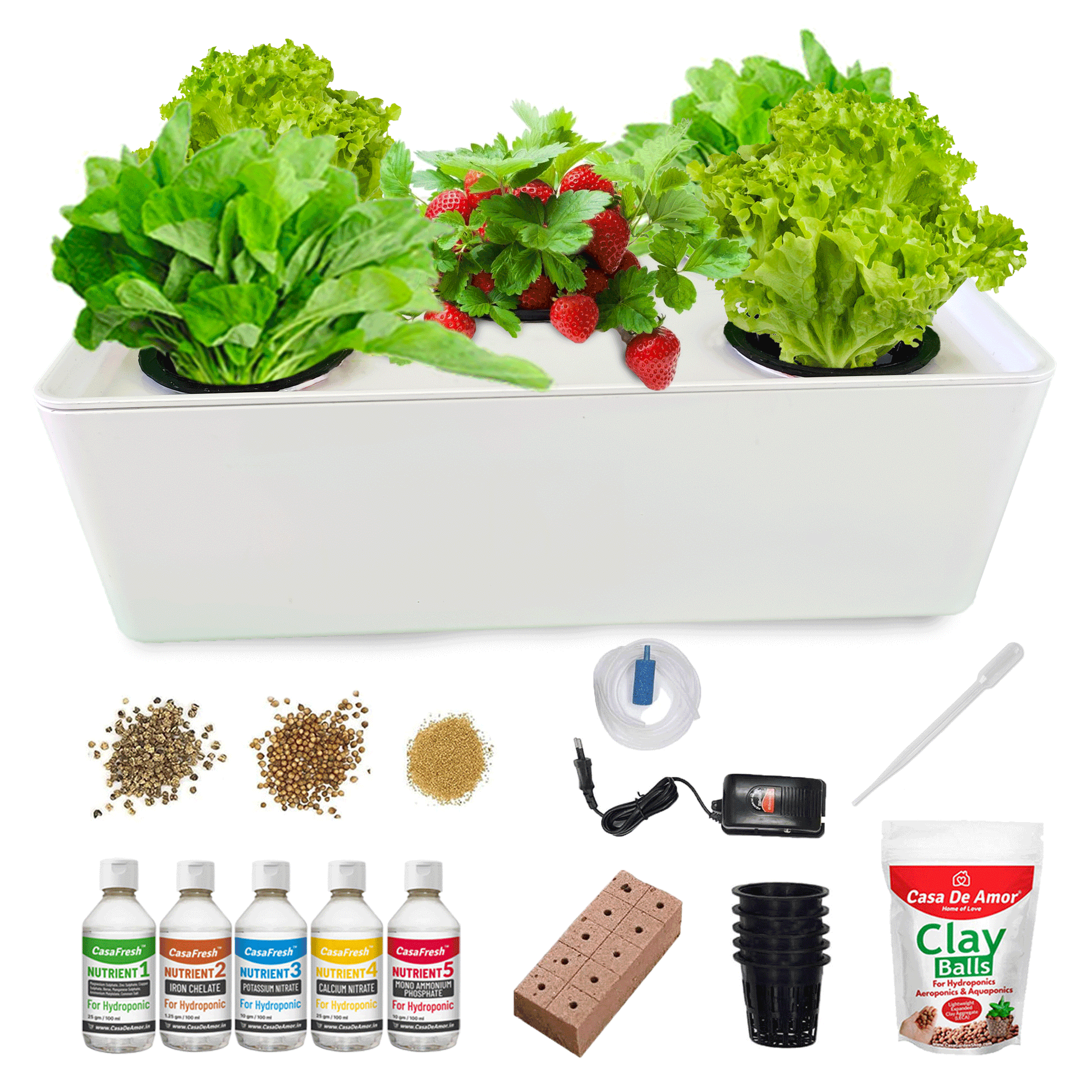 Looking for an easy way to start growing plants indoors?
Check out our hydroponics growing kit, designed for beginners and experienced gardeners alike. With everything you need to get started, including a nutrient solution, grow lights and a selection of seeds, you'll be growing healthy and vibrant plants in no time. Our hydroponics system is easy to use, low maintenance and produces high yields. Shop now and start growing your own fresh herbs, vegetables, and flowers today!
Regular price
Rs. 1,199.00
Regular price
Rs. 1,599.00
Sale price
Rs. 1,199.00
Unit price
per
Sale
Sold out
View full details