Regular price

Rs. 450.00

Sale price

Rs. 292.00

Unit price

per

Sale

Sold out

🚚 Free Delivery (Order Over Rs. 599.00)
🎁 Additional 5% Off (Order Over Rs. 1000.00)
🎁 Additional 10% Off (Order Over Rs. 2500.00)

THERAPEUTIC GRADE :100% Pure, Therapeutic Grade Essential Oil- no fillers, additives, bases or carriers added.

EXTRACTION: Lemon Grass Essential Oil is extracted by the process of steam distillation from the leaves of Cymbopogon Flexuosus. We follow strict guidelines to protect the natural properties of the oil during extraction and packaging.

AROMA: Lemon Grass Essential Oil has a light and fresh lemony smell with earthy undertones.

USES: Natural Perfume or Room Spray, Insect Repellent, Natural Relaxant and Stress Reducer.

FRESHNESS ASSURED: Lemon Grass Essential Oil comes in an amber coloured glass bottle to block the light and keep the oil fresh.
What is an Essential Oil?
An Essential Oil is a concentrated, volatile liquid aromatic compound made from plants and plant materials. It cannot be dissolved in water. The particles in essential oils come from distilling different parts of plants, including the flowers, leaves, bark, roots, resin, and peels. The liquid distilled is a highly-concentrated portion of natural essential oil and will have the characteristic properties, essence, and fragrance of the plant from which it was extracted.
What is Lemongrass Essential oil?
Cymbopogon commonly known as lemongrass is a plant belonging to the grass family. It is a very popular culinary herb. It has a very distinct lemony fragrance. Lemongrass essential oil is extracted from the leaves of this plant. The essential oil has a strong, fresh, citrus fragrance.
How to use?
The Mixing
Essential oils are concentrated volatile compounds and must always be used with base oils. They must never be applied directly to the skin.
Add just a few drops of this essential oil to carrier or base oils and blend well before using.
Various Combinations
Lemongrass blends well with Basil, bergamot, black pepper, cedar wood, clary sage, coriander, cypress, fennel, geranium, ginger, grapefruit, lavender, lemon, marjoram, orange, palmarosa, patchouli, rosemary, tea tree, thyme, vetiver, ylang ylang and other carrier oils.
Methods
Mix a few drops of Lemongrass essential oil with olive oil and apply to arms and legs as an insect repellent.

Mix few drops of Lemongrass oil with coconut oil or oilve oil and apply to scalp.

Add a few drops of lemongrass oil in your aroma diffuser to use as a room freshner.
Quality Assured

Our products undergo rigorous quality checks to ensure you receive only the best. Customer satisfaction is our top priority.
Fast & Safe Shipping

Enjoy swift and secure delivery of your orders. We prioritize efficiency and take utmost care in shipping your products.
Easy Returns

If you're not satisfied with your purchase, we offer hassle-free returns. We value your convenience and want you to be happy with your experience.
Secure Payment

Your financial security is paramount to us. We provide a secure payment gateway to protect your sensitive information. Shop with confidence.
Share
View full details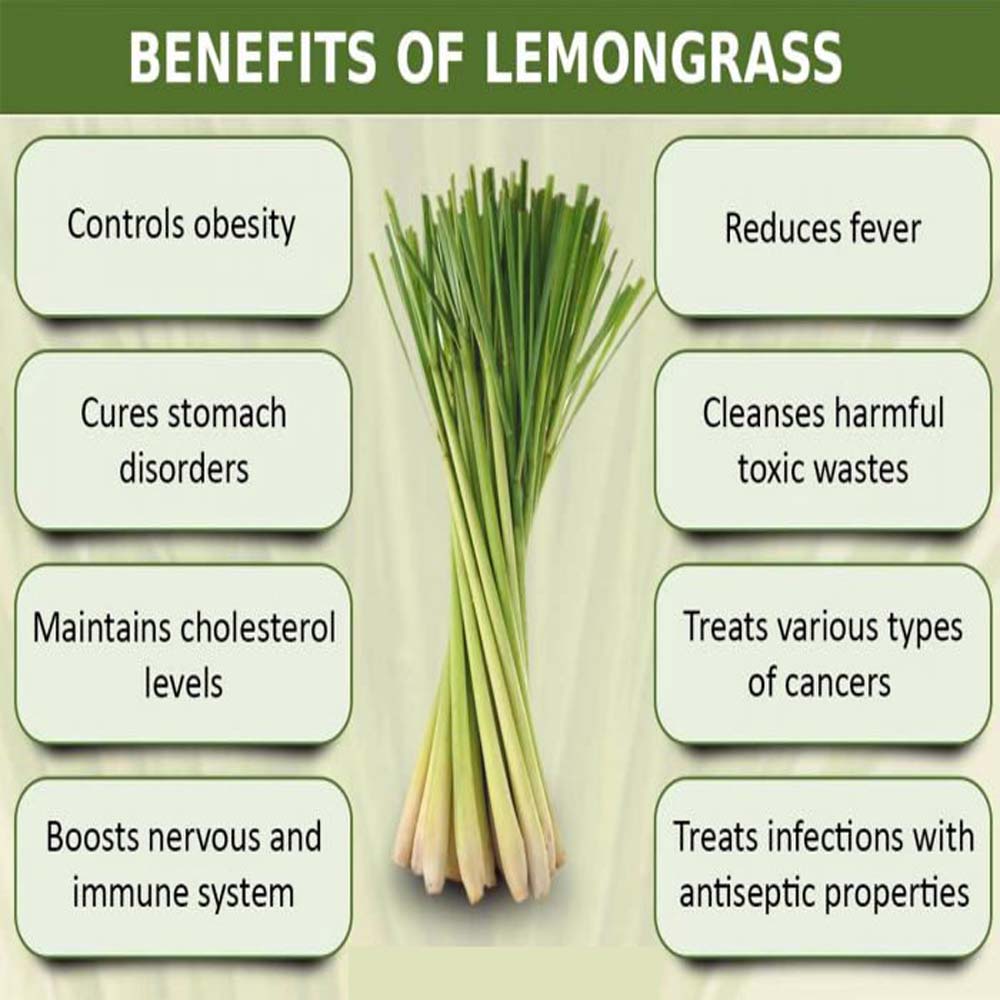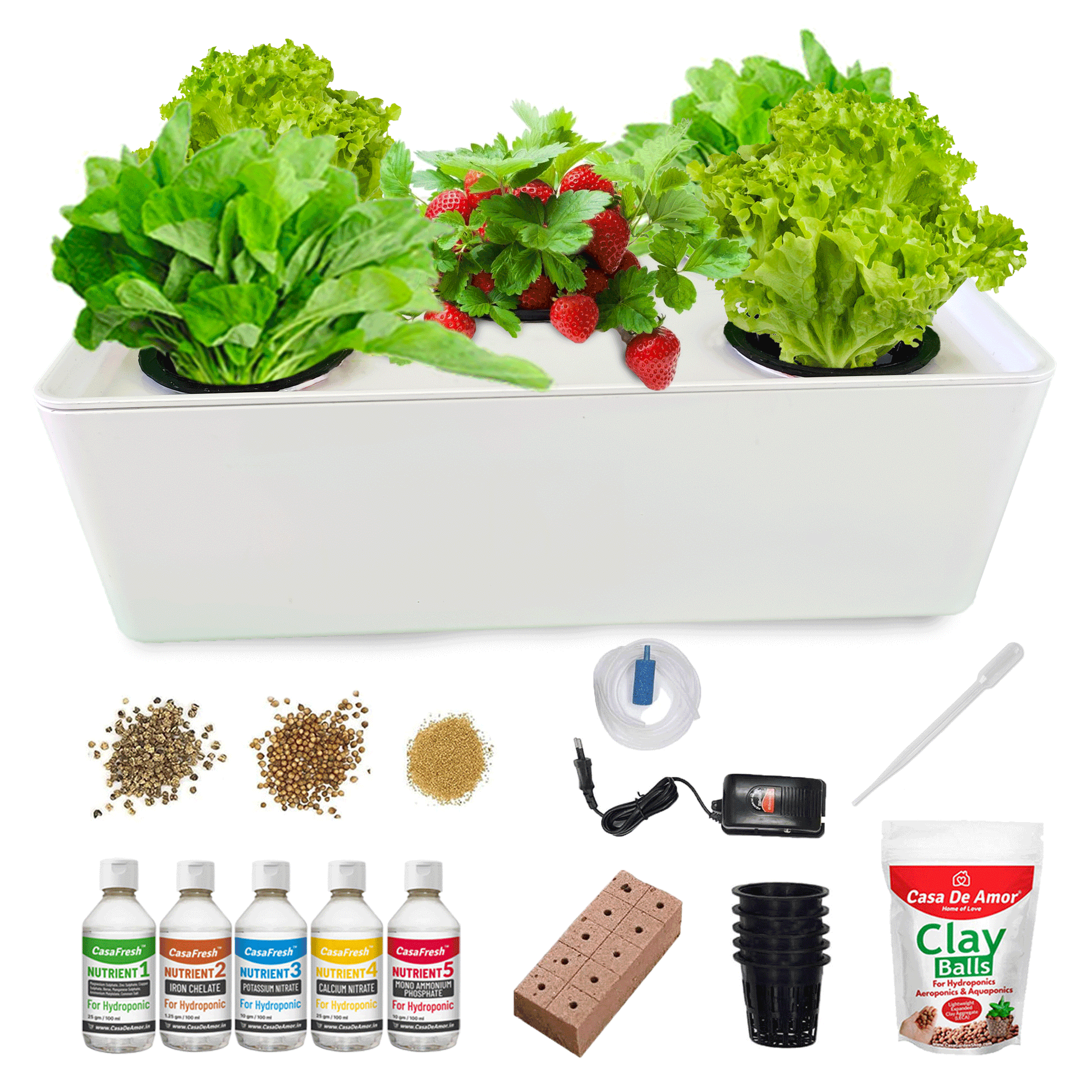 Looking for an easy way to start growing plants indoors?
Check out our hydroponics growing kit, designed for beginners and experienced gardeners alike. With everything you need to get started, including a nutrient solution, grow lights and a selection of seeds, you'll be growing healthy and vibrant plants in no time. Our hydroponics system is easy to use, low maintenance and produces high yields. Shop now and start growing your own fresh herbs, vegetables, and flowers today!
Regular price
Rs. 1,199.00
Regular price
Rs. 1,599.00
Sale price
Rs. 1,199.00
Unit price
per
Sale
Sold out
View full details