Regular price

Rs. 450.00

Sale price

Rs. 270.00

Unit price

per

Sale

Sold out

🚚 Free Delivery (Order Over Rs. 599.00)
🎁 Additional 5% Off (Order Over Rs. 1000.00)
🎁 Additional 10% Off (Order Over Rs. 2500.00)


🌹 BENEFITS OF ROSE CARE SPECIAL ORGANIC FERTILIZER 🌱
✨ Beneficial Soil Microbes to Increase Fertility
🌷 100% Organic Rose Care 
🔬 Bioagents to Boost Plant Immunity
🌼 Balanced nutrition for all indoor and outdoor roses
💐 Promotes vibrant, beautiful roses and strong root growth 
🌹 Natural Elements that boost plant growth and increase flowering
🌿 Improves soil texture

🌳 

5% of all our profits go towards environmental protection and the plantation of trees.
Let your roses flourish with the power of nature! 🌹💚
Introducing our Organic Rose Fertilizer:

Naturally Derived Nourishment for Healthy Roses
Our organic rose fertilizer is carefully crafted from natural, non-synthetic sources, exclusively designed to optimize the growth and well-being of your beloved rose plants. Packed with essential nutrients and minerals like nitrogen, phosphorus, and potassium, this specialized formula ensures your roses receive the exact nourishment they need. Additionally, our fertilizer contains unique ingredients that improve soil health, boost flower production, and bolster disease resistance.
What sets our organic rose fertilizer apart is its commitment to environmental sustainability. Unlike synthetic alternatives, it is free from harsh chemicals and pollutants, making it an eco-conscious choice for conscientious gardeners. By choosing our organic fertilizer, you contribute to a greener, healthier planet without compromising the health and vibrancy of your roses.
Experience the Remarkable Benefits of Casa De Amor Rose Care Fertilizer
Discover the transformative effects of Casa De Amor rose care fertilizer – a 100% organic solution that provides comprehensive care for all rose varieties. With its enduring effects, this exceptional formula enhances branching and flowering, resulting in more bountiful and visually stunning roses. Not only that, but it also maintains the verdant allure of your rose plants, ensuring they remain lush and robust.
Choose Casa De Amor rose care fertilizer and indulge your roses with the love and care they deserve. Witness the extraordinary results that come from nourishing your plants with nature's finest, and enjoy the lasting beauty of your flourishing rose garden.
Casa De Amor Organic Complete Rose Plant Care
🌹 IMPROVES ROOT DEVELOPMENT
Casa De Amor rose care fertilizer helps to enlarge the roots and strengthen the rose stems by increasing the ability of roots to absorb essential nutrients and water.
🌿 PROMOTES BEAUTIFUL BLOOMS
Organic complete rose plant care is heavy in phosphorus that will help promote those big, beautiful blooms that growers seek.
💐SUITABLE FOR ALL ROSE VARIANTS
Organic Rose Care is ideal for all flowering plants both in-ground and in containers that can be used throughout the year and are suitable for all rose variants.
Application & Dosage:
When topping up soil for potted plants, apply 20-50 gm before watering the plant during the early morning or late evening. Water the plants immediately after the application. Apply the product every 2 weeks.
Please do not spray or use any 'chemical fungicide or antibiotic' 10 days before or after the application of Rose Care.
Quality Assured

Our products undergo rigorous quality checks to ensure you receive only the best. Customer satisfaction is our top priority.
Fast & Safe Shipping

Enjoy swift and secure delivery of your orders. We prioritize efficiency and take utmost care in shipping your products.
Easy Returns

If you're not satisfied with your purchase, we offer hassle-free returns. We value your convenience and want you to be happy with your experience.
Secure Payment

Your financial security is paramount to us. We provide a secure payment gateway to protect your sensitive information. Shop with confidence.
Share
View full details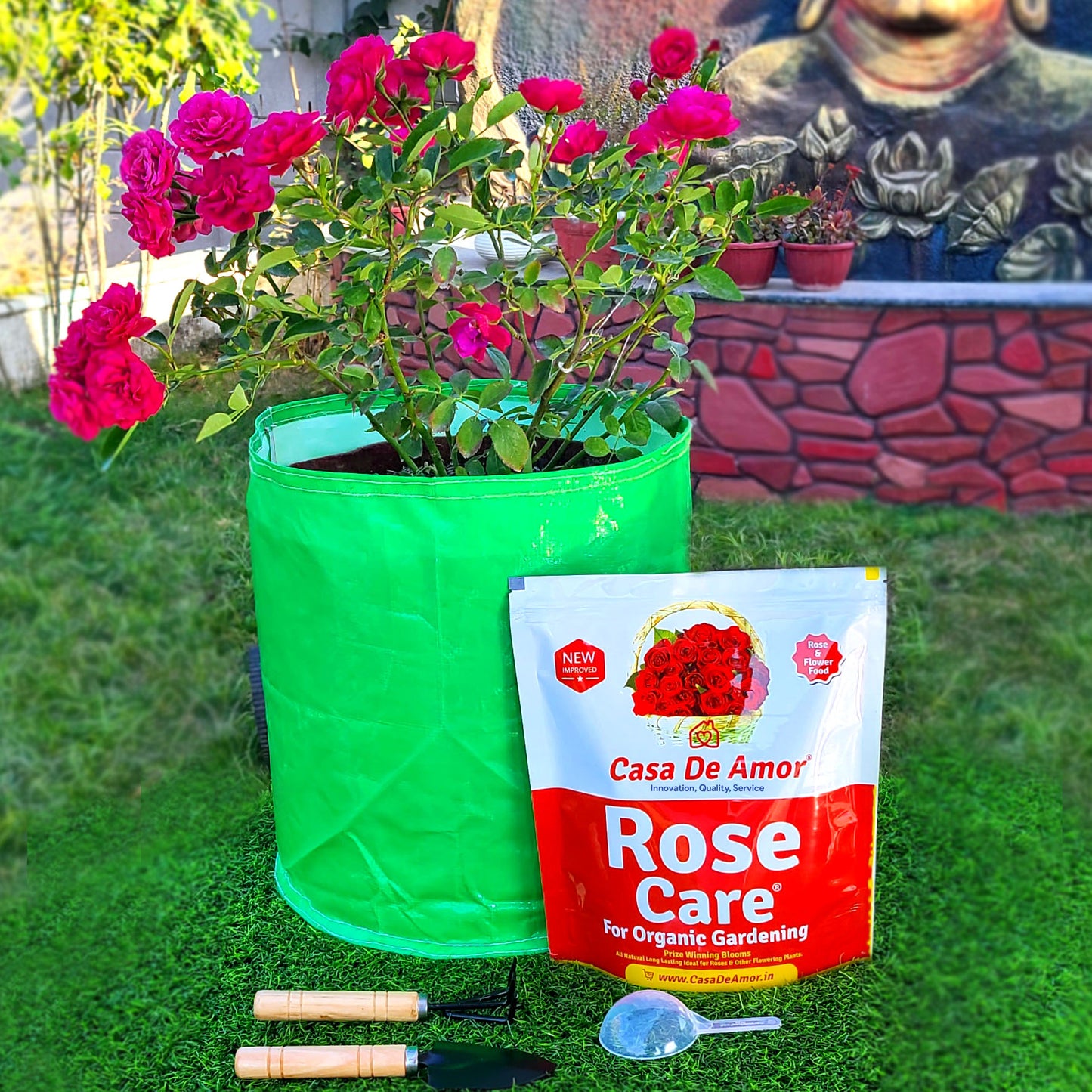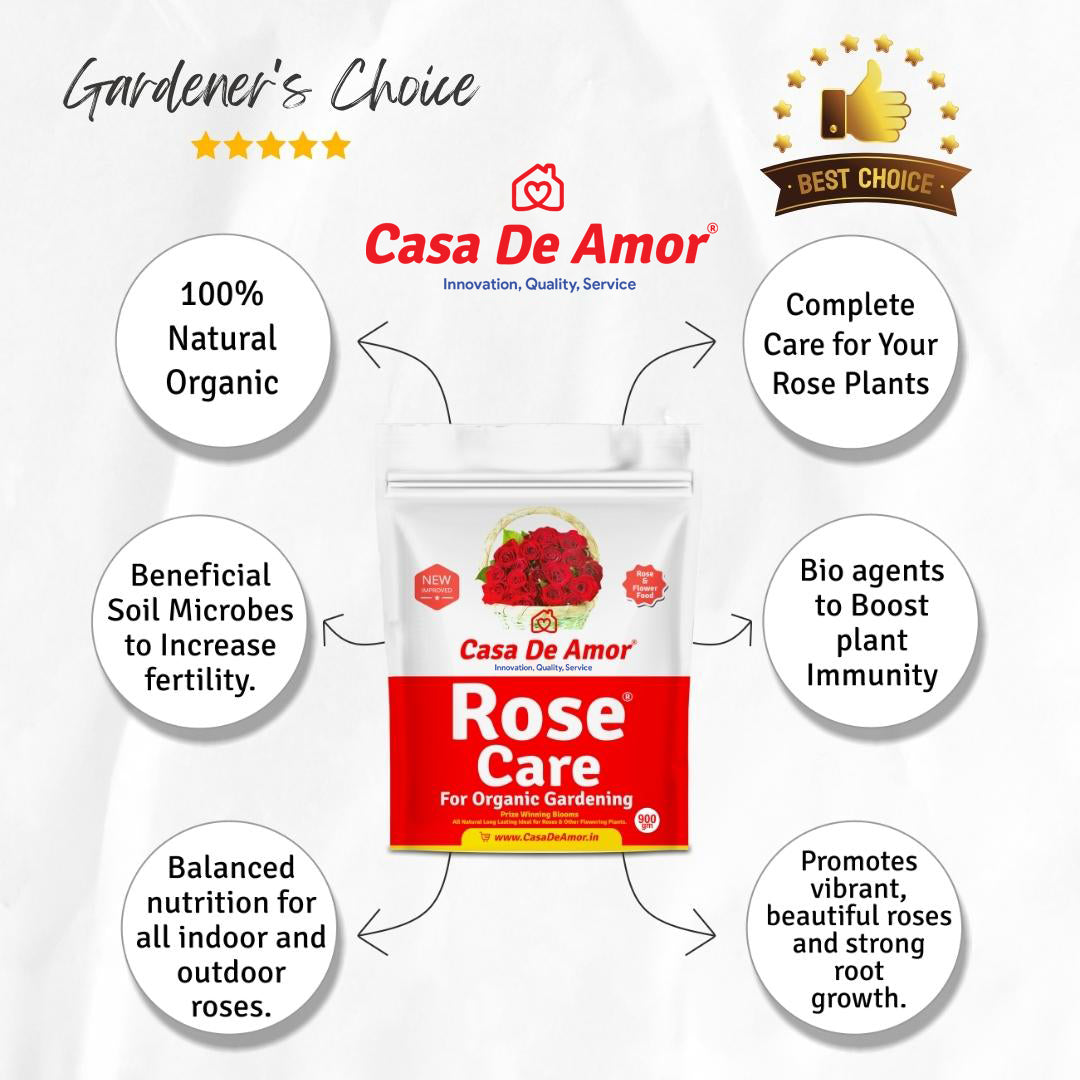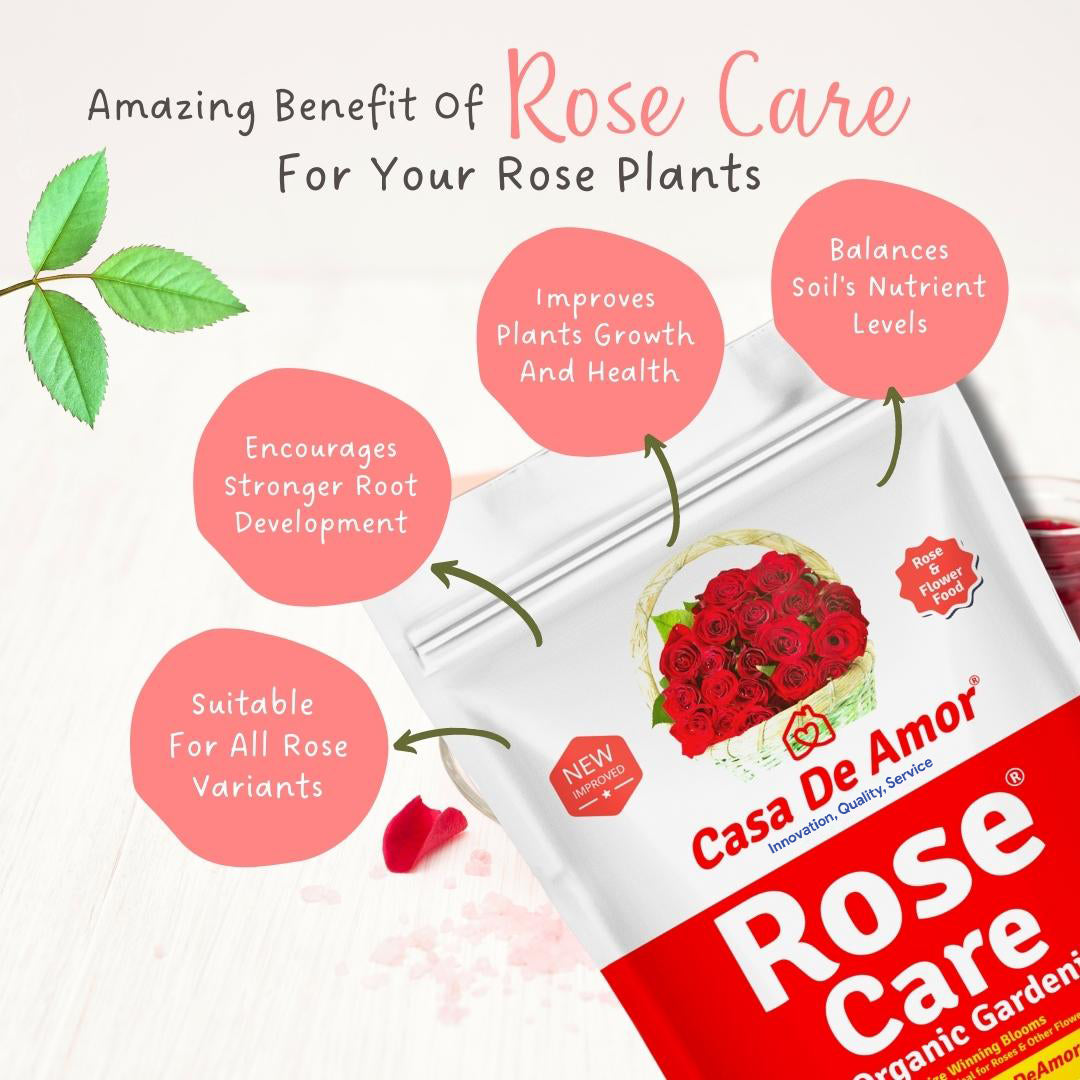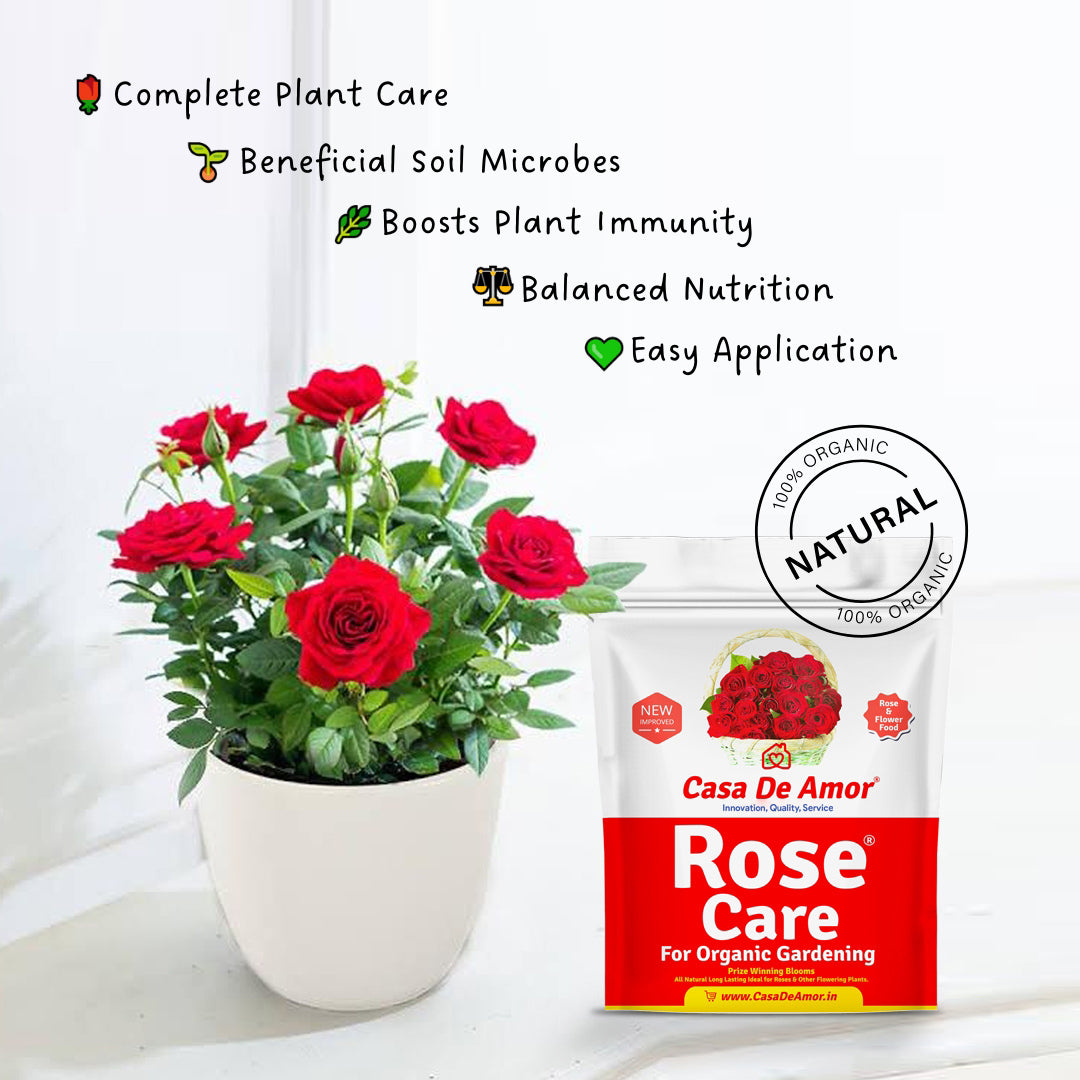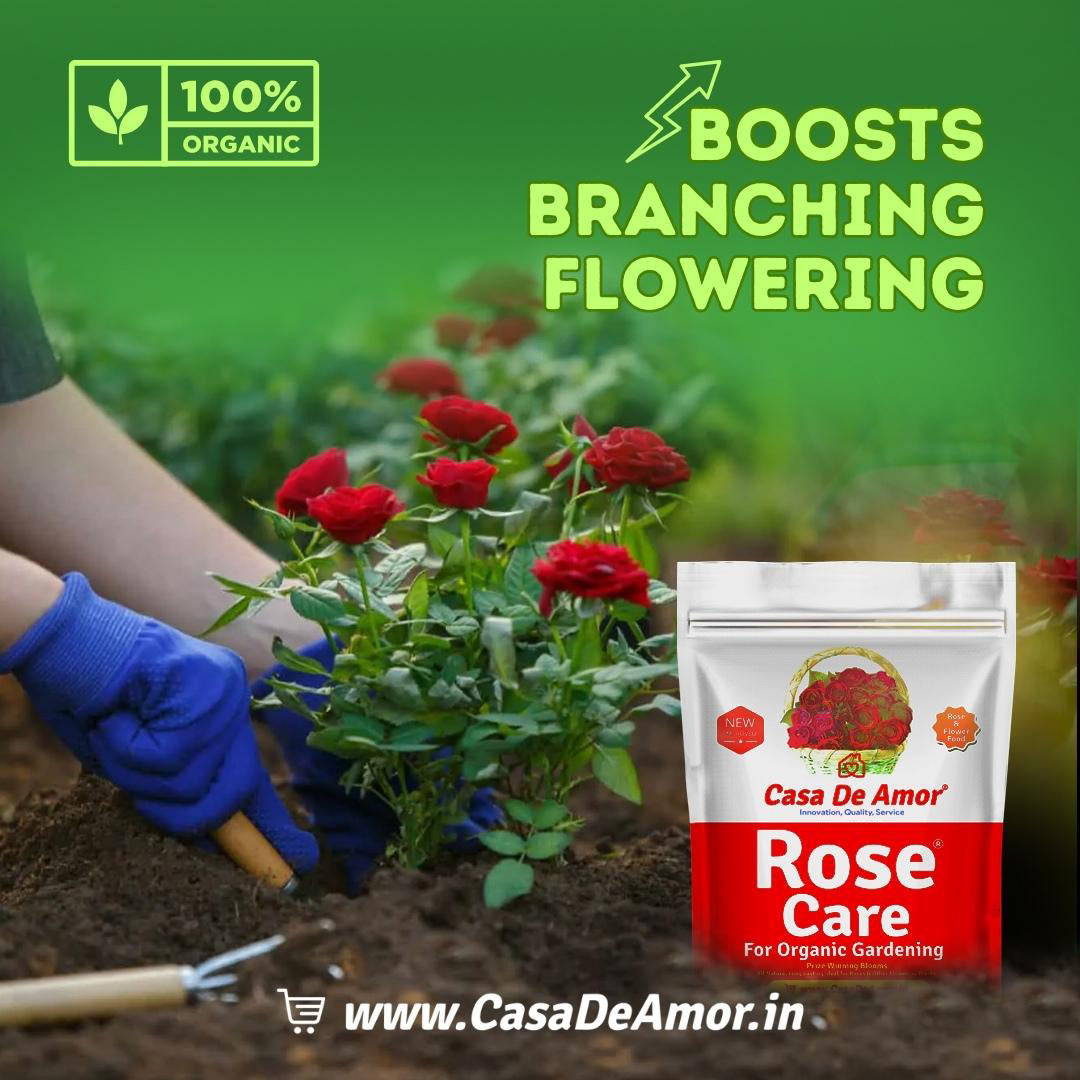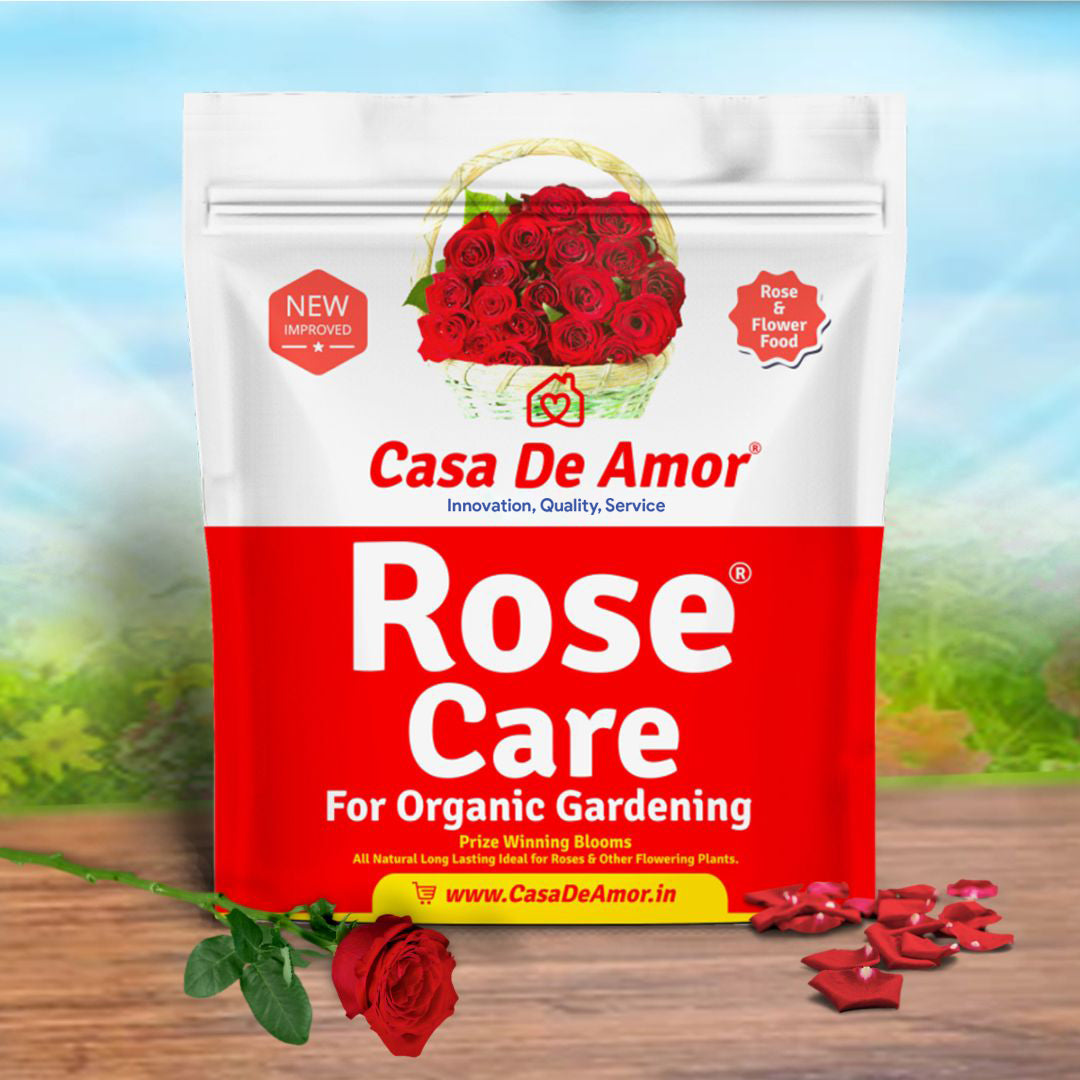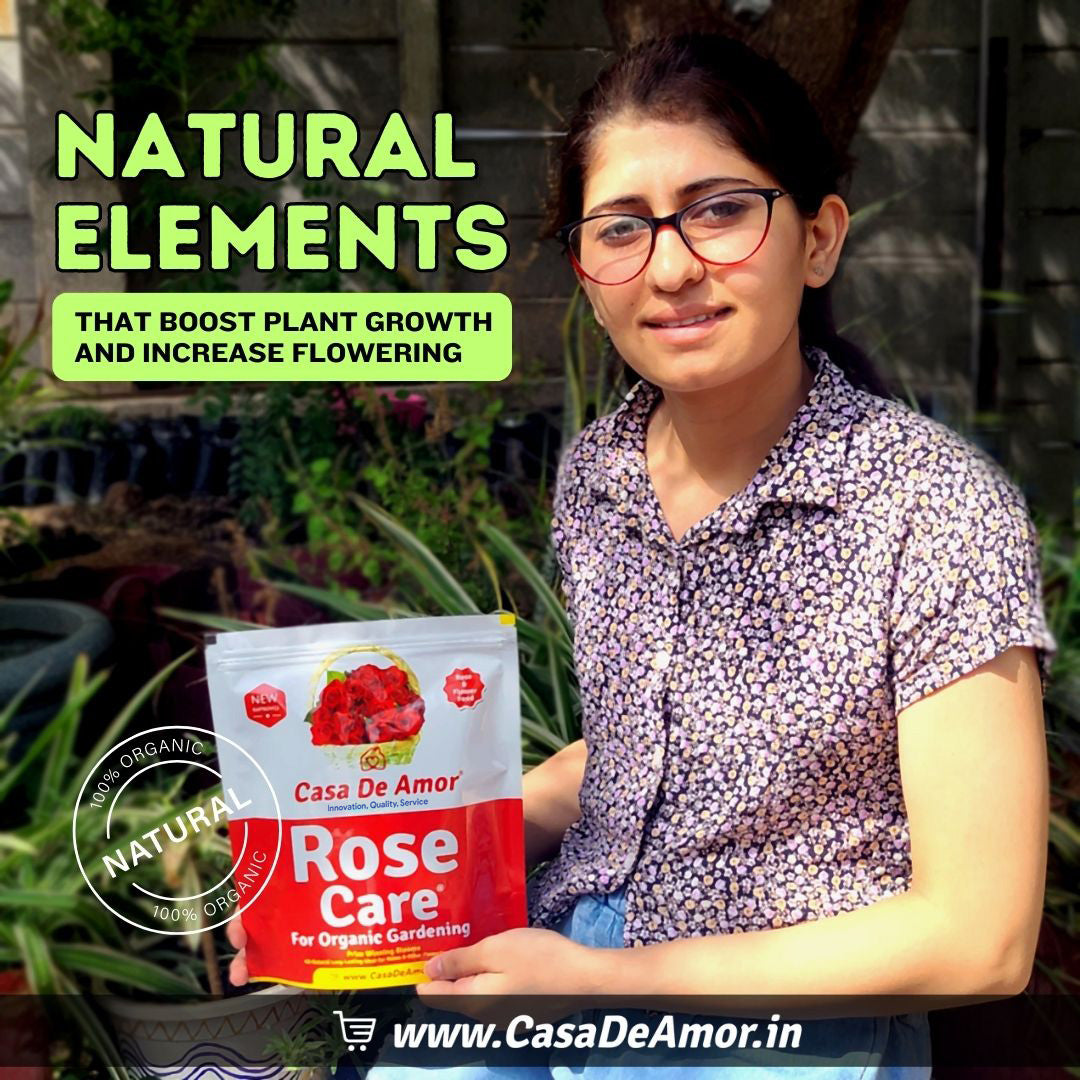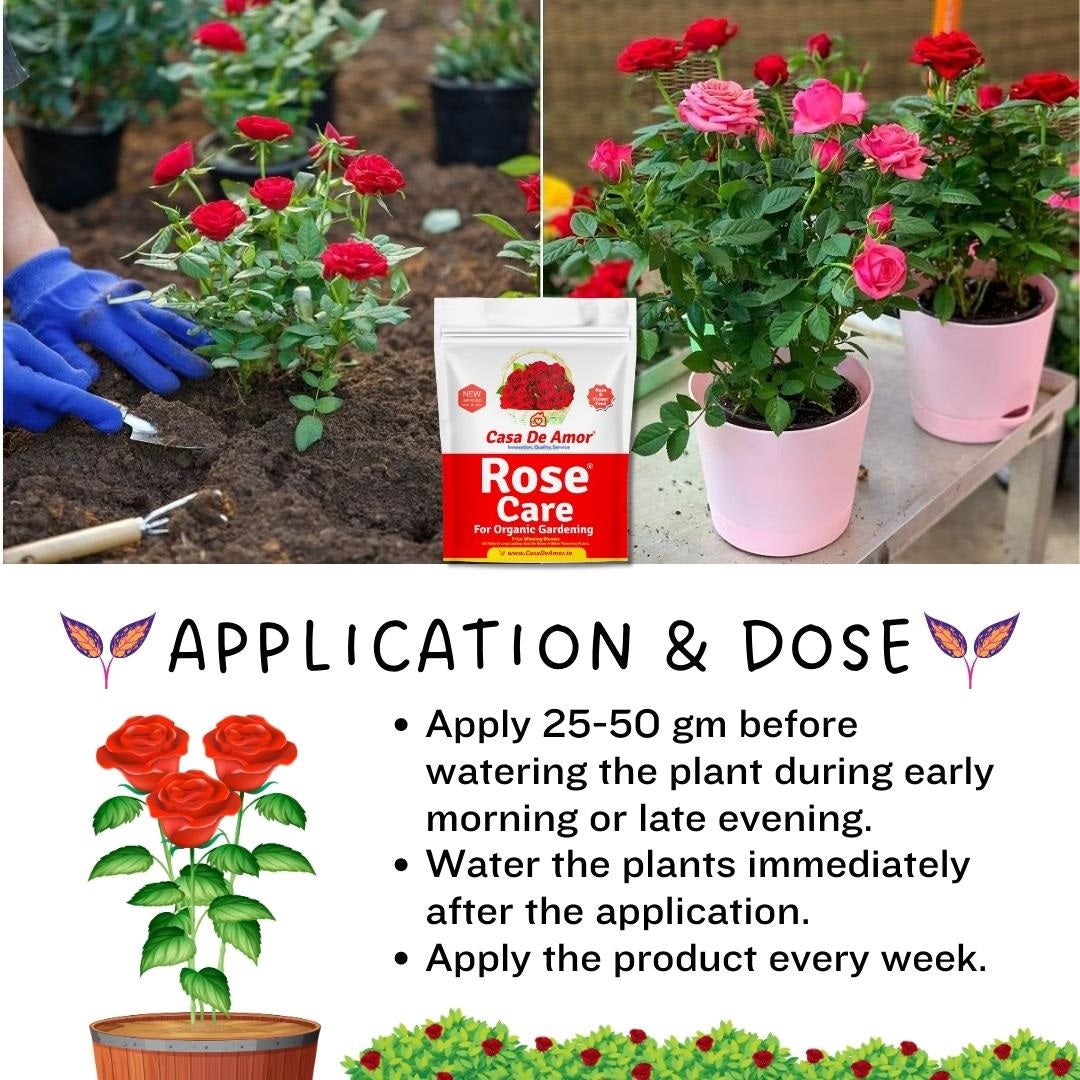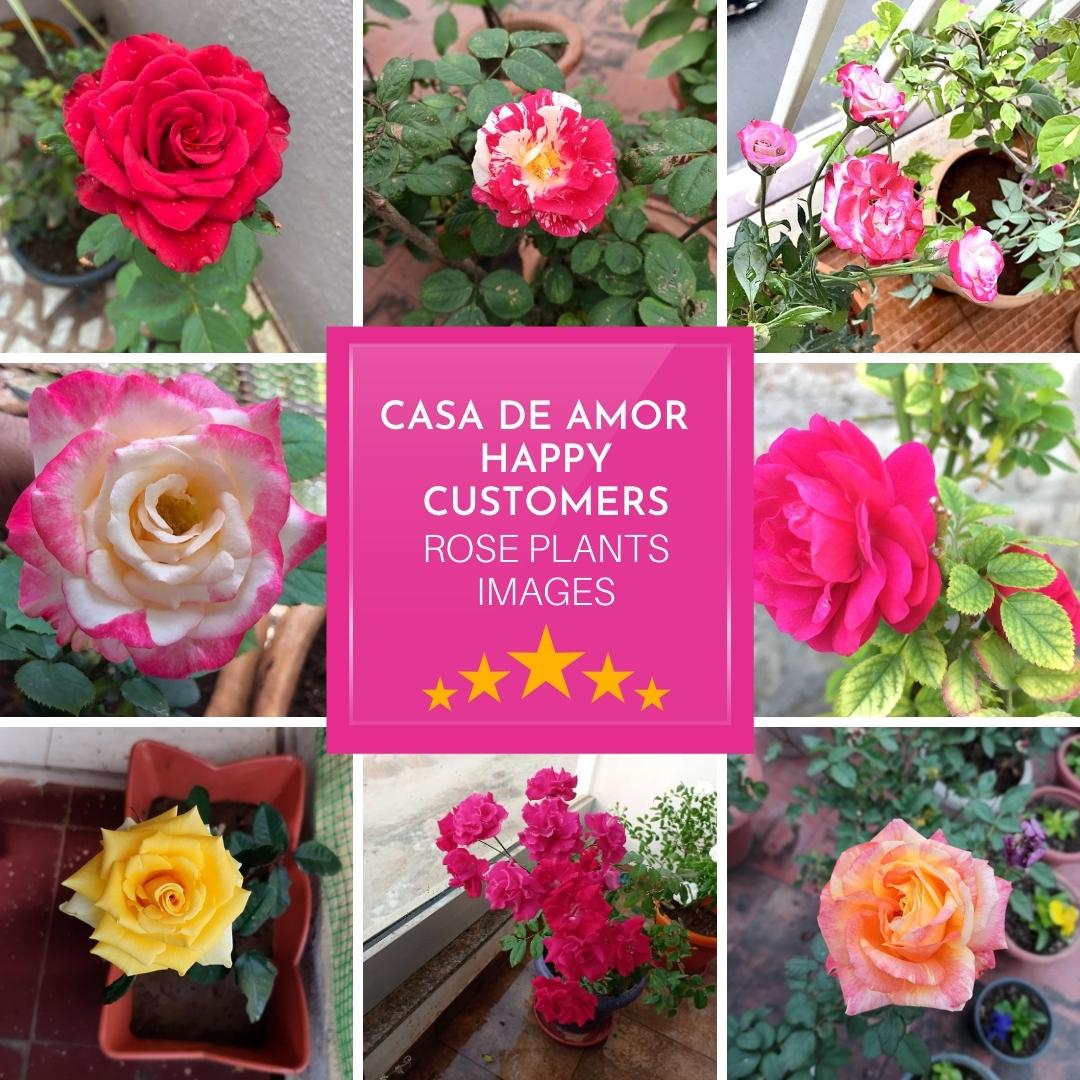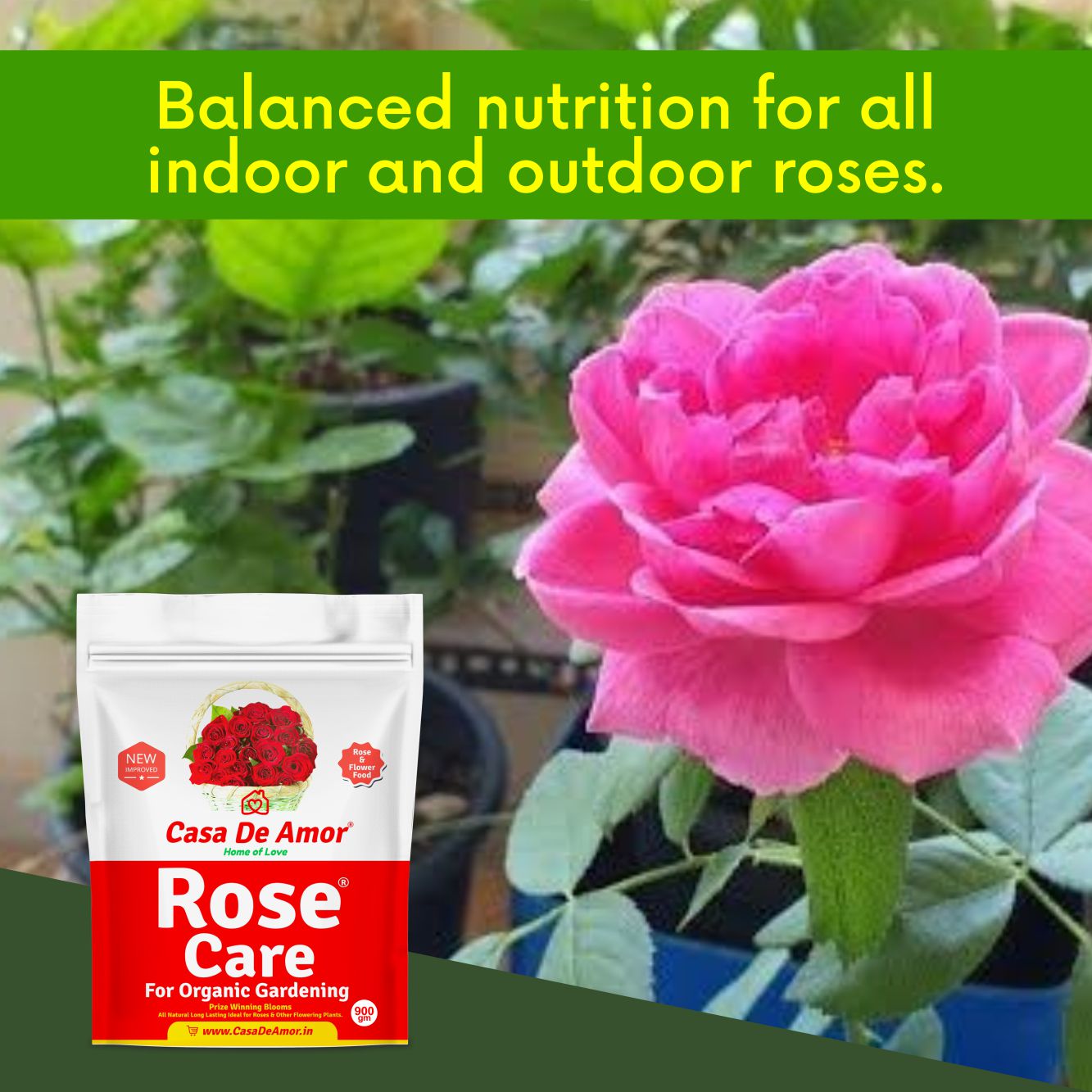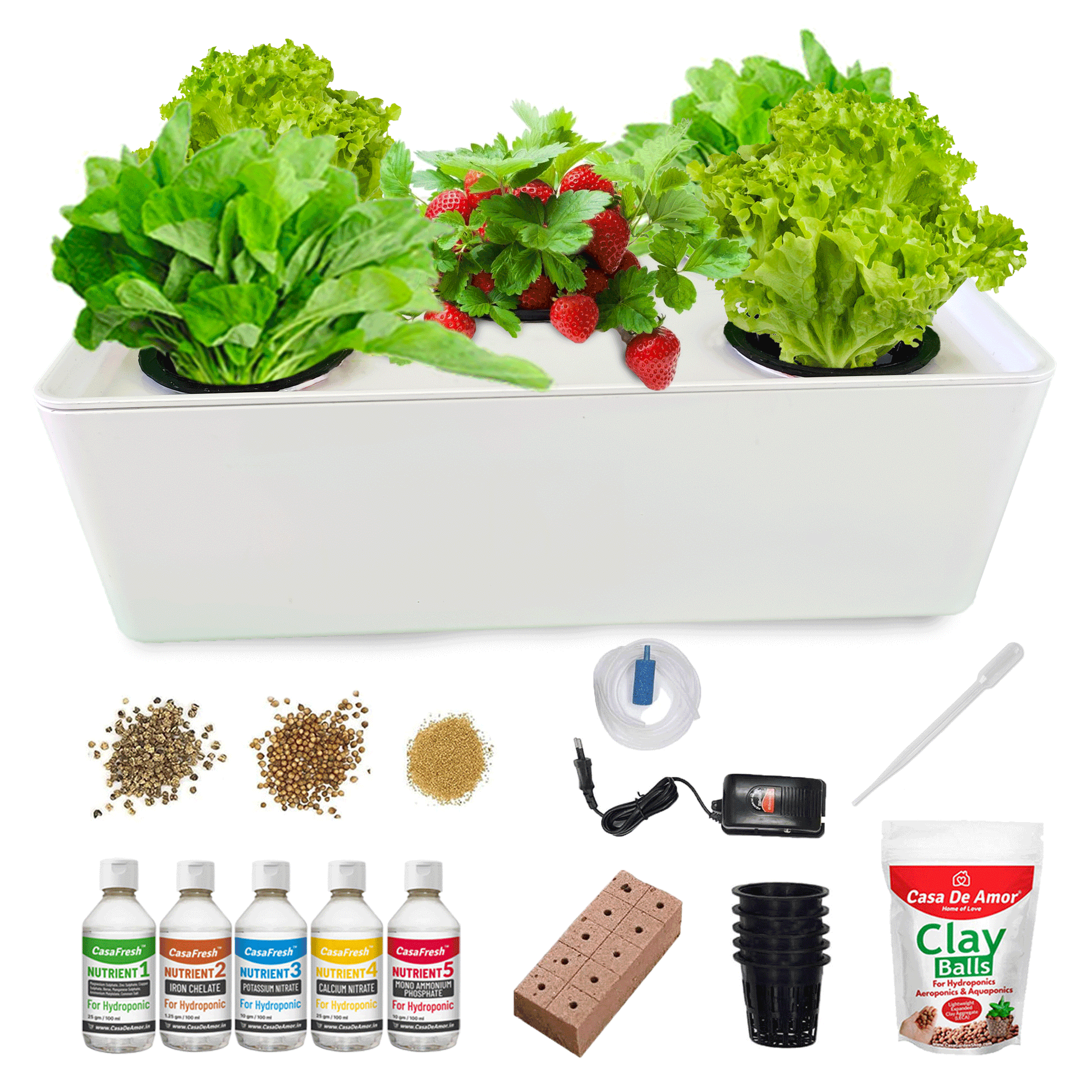 Looking for an easy way to start growing plants indoors?
Check out our hydroponics growing kit, designed for beginners and experienced gardeners alike. With everything you need to get started, including a nutrient solution, grow lights and a selection of seeds, you'll be growing healthy and vibrant plants in no time. Our hydroponics system is easy to use, low maintenance and produces high yields. Shop now and start growing your own fresh herbs, vegetables, and flowers today!
Regular price
Rs. 1,199.00
Regular price
Rs. 1,599.00
Sale price
Rs. 1,199.00
Unit price
per
Sale
Sold out
View full details